If you want to improve your Japanese, converse using this method!
Japanese tutors in Beppu, Oita
"Your tutor Your time Your location"
If you want to improve your Japanese,
converse using this method!
If you want to improve your Japanese, converse using this method!
Your tutor. Your time. Your location.
Japanese tutors in Beppu, Oita
"Your tutor Your time Your location"
Japanese tutors in Beppu, Oita
Learn Japanese from a perfectly matched Japanese tutors in-person or online!
Struggling to learn Japanese with a computer program or an automatic matching online tutors? No more. You will be HELPED your learning JAPANESE by our HANDS on Japanese tutors who can tailor one on one lessons to your language NEEDS! We, HH JapaNeeds, are a leading Japanese tutoring school in Japan.
Features of Japanese Classes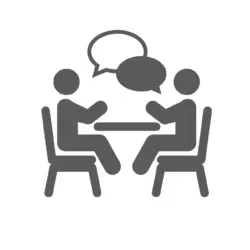 Perfect Japanese tutors just for you. Schedules and locations are flexible.
Local or Online Japanese Lessons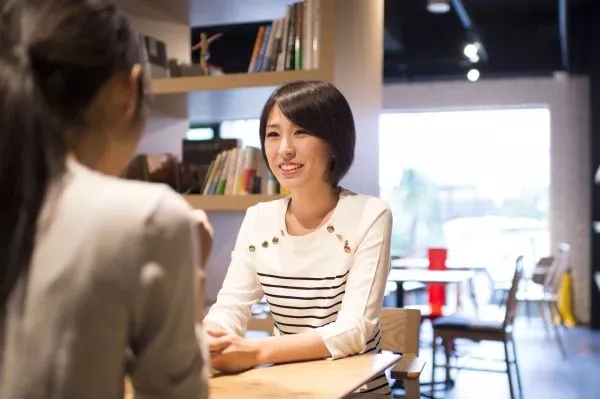 No matter where you live in Japan, you can meet our Japanese tutors at a nearby cafe, your home, community center, or other public place.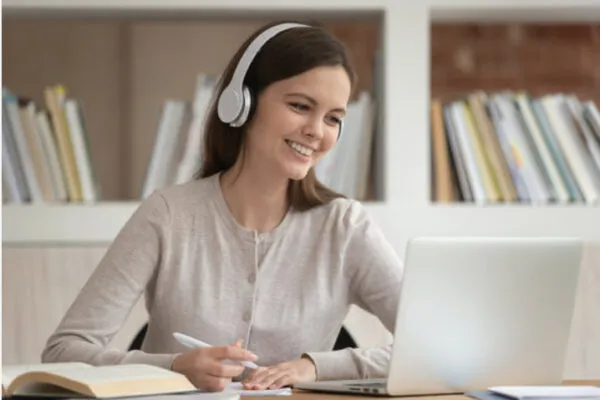 Our Japanese tutors are also ready to teach you online. Make the world your classroom!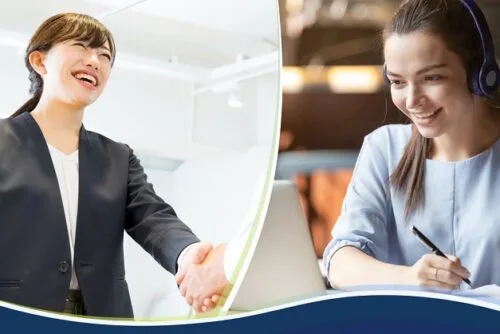 Hybrid learning is available, combining in-person and online learning with your Japanese tutor.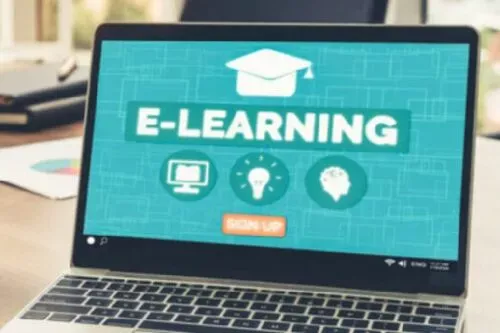 Maintain your enthusiasm and a stable learning pace. You will learn the basics of Japanese and tips for studying Japanese.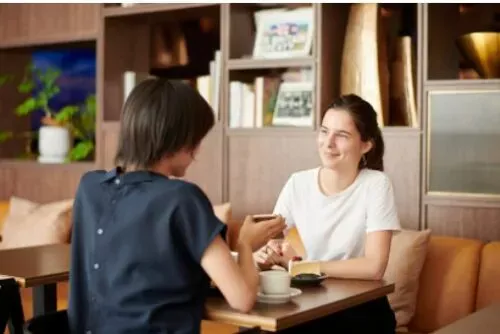 Peers from the community can engage in casual, less structured language practice on any topic of your choice.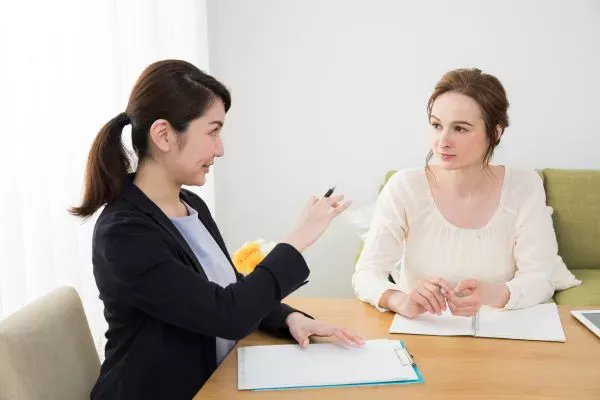 To learn mostly grammar with the fastest learning methods in a more formal setting, and with a larger budget.
Sharing moments of students' learning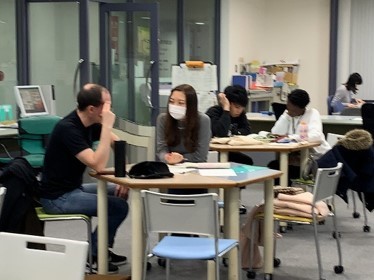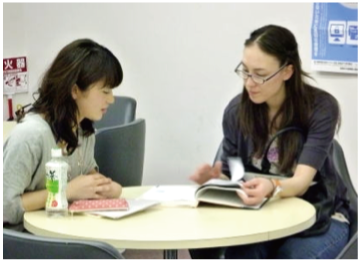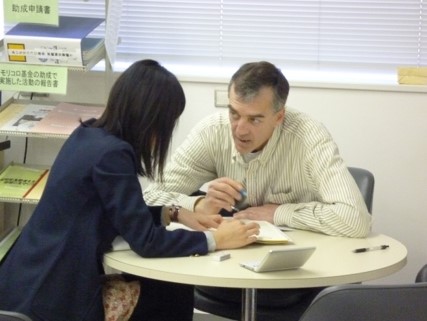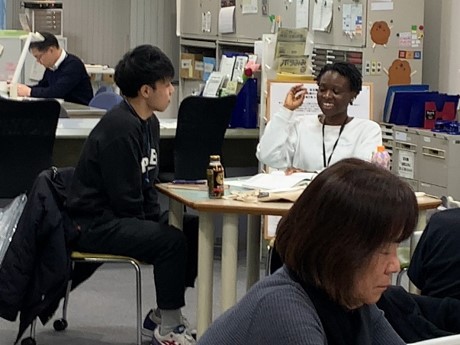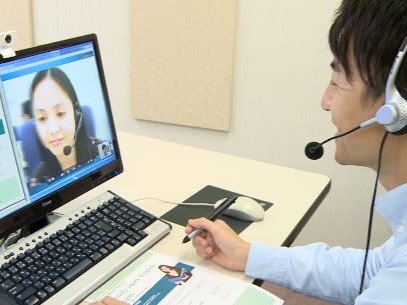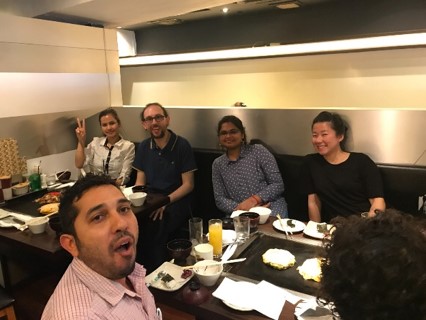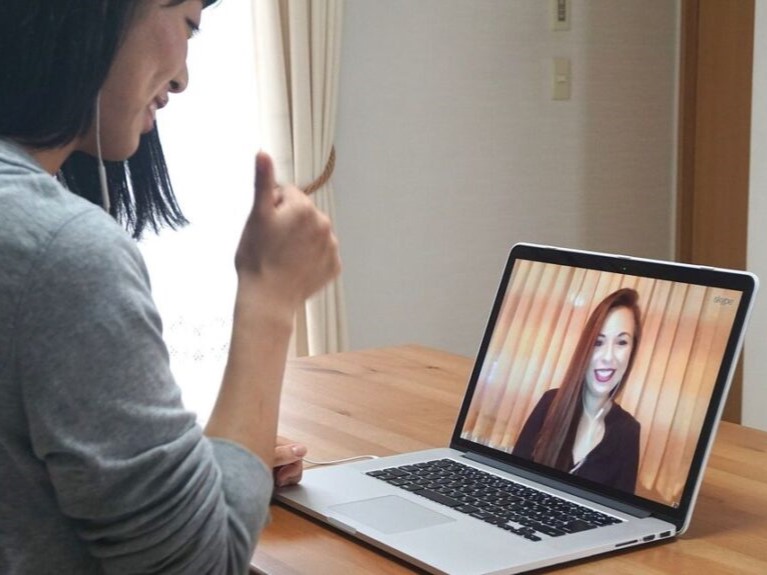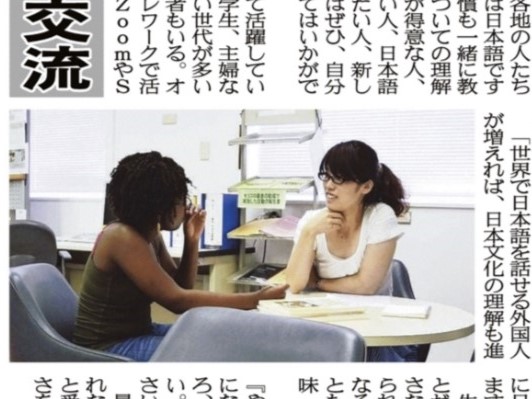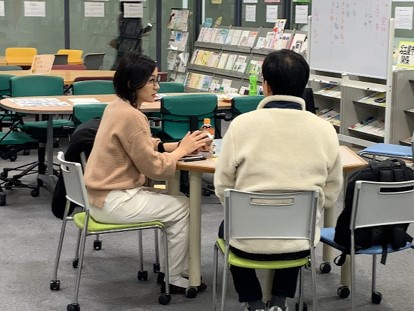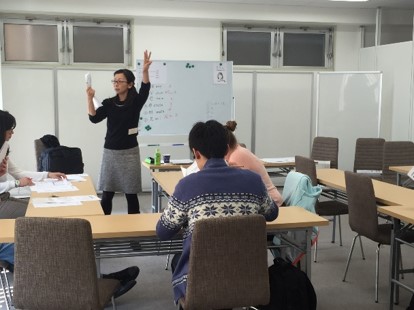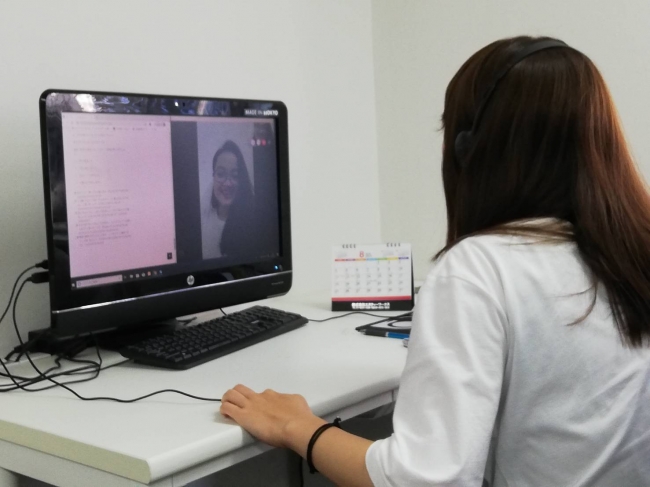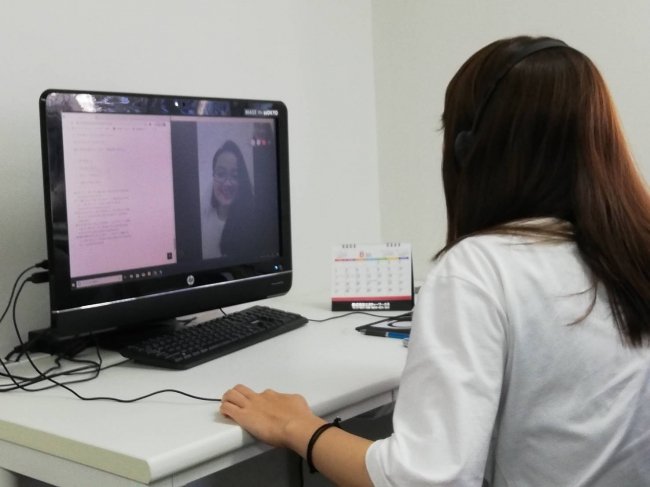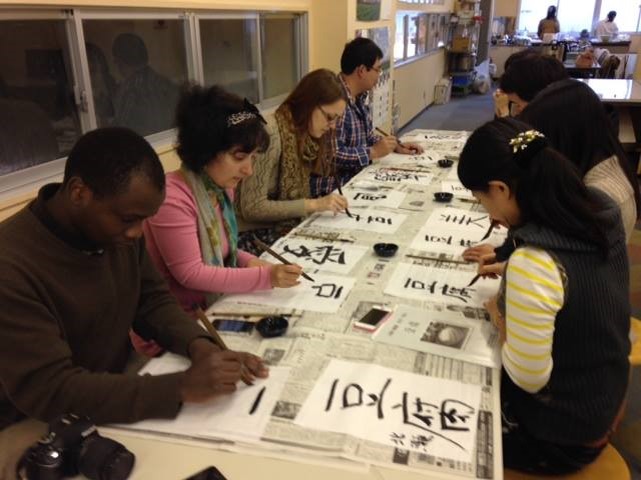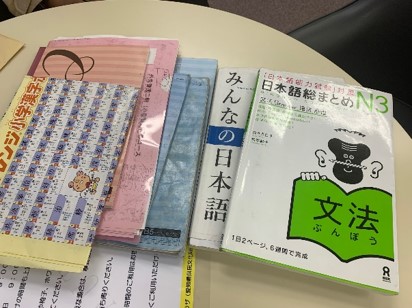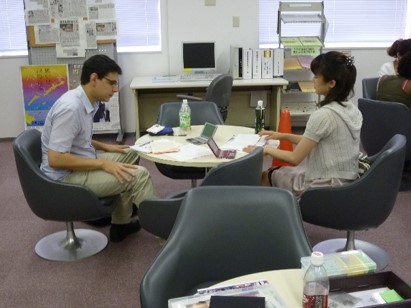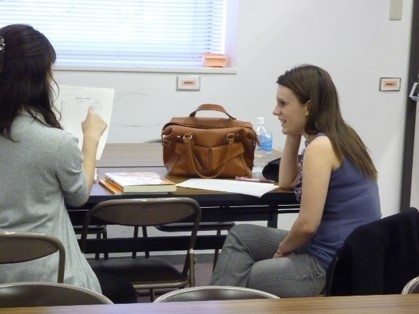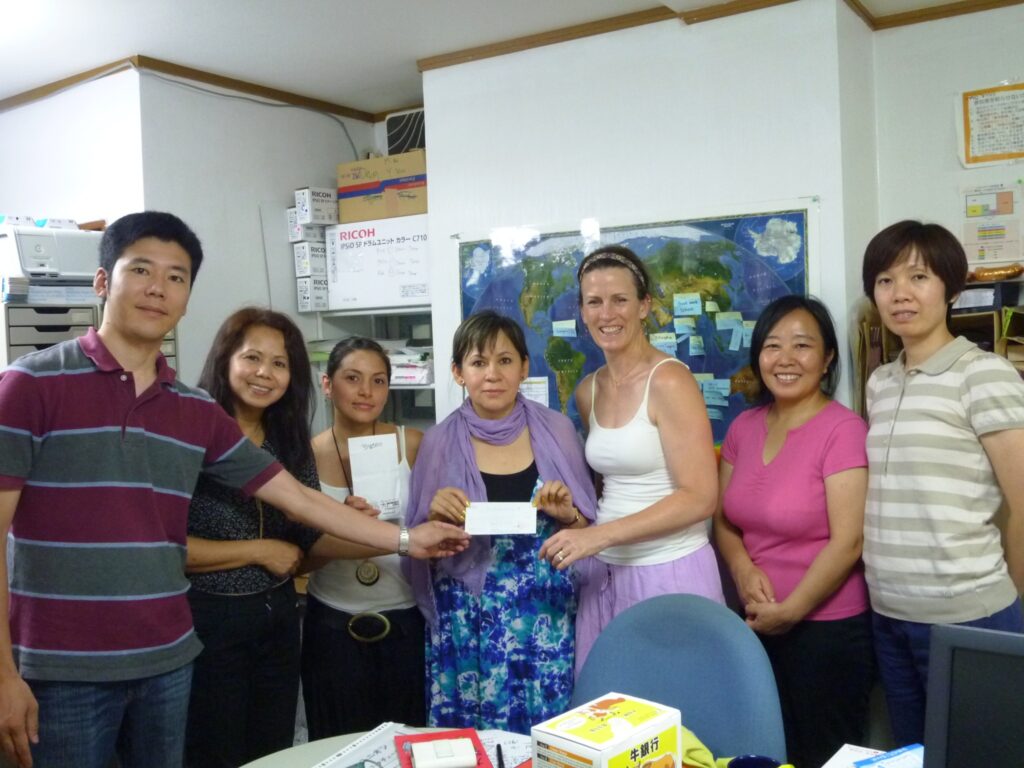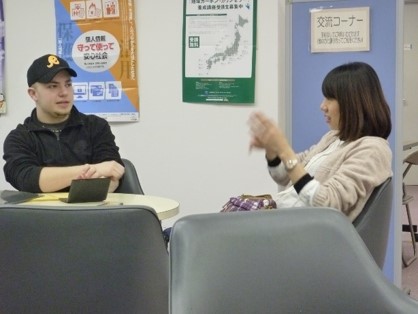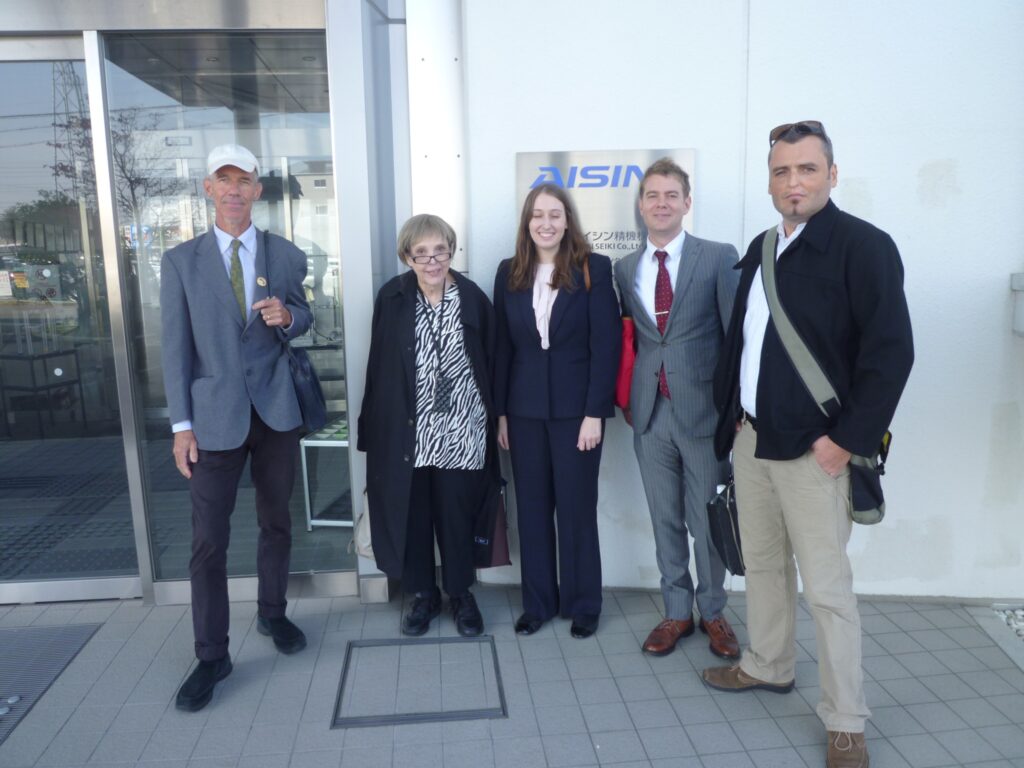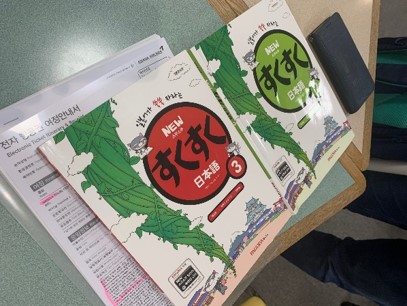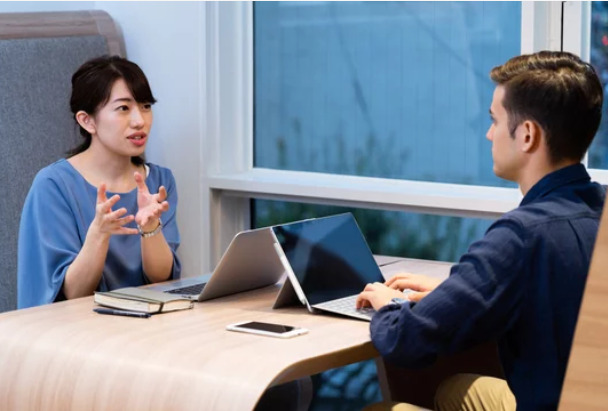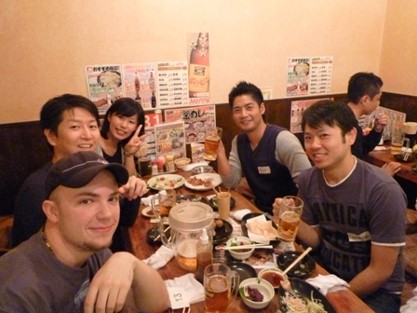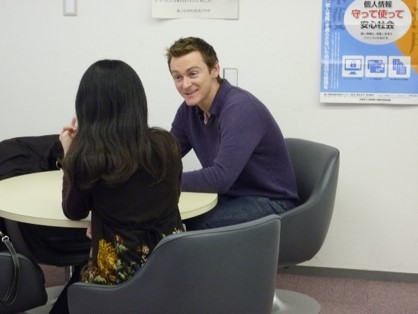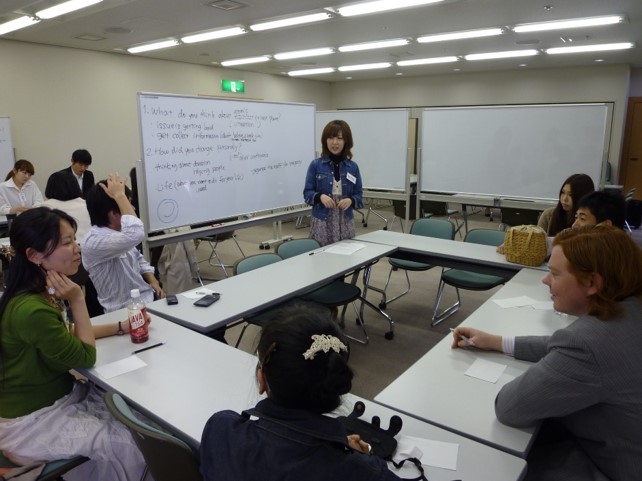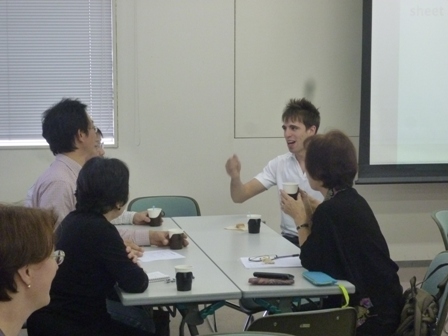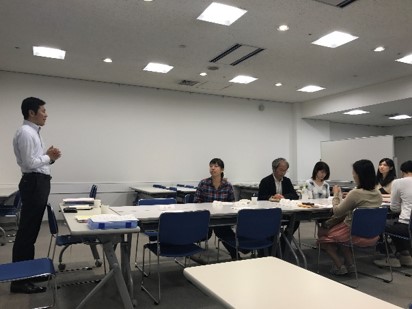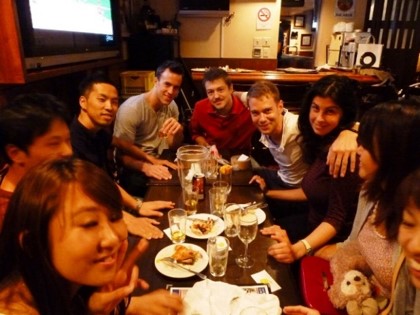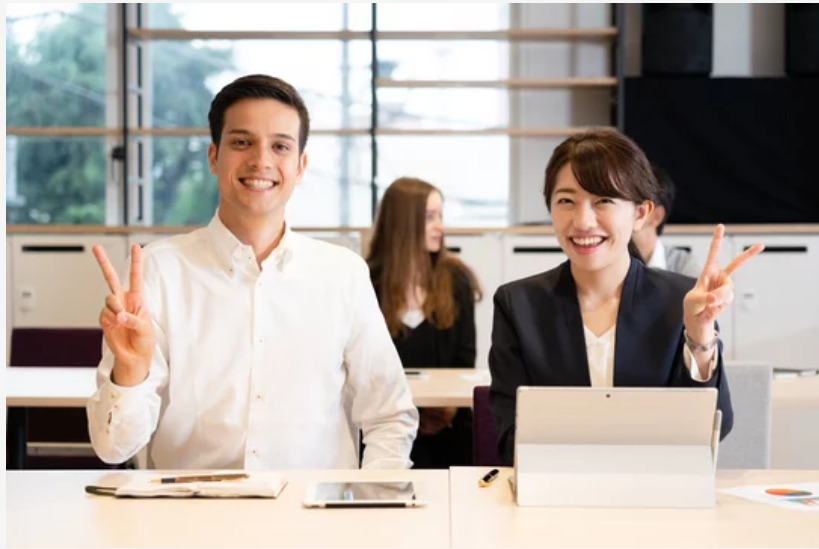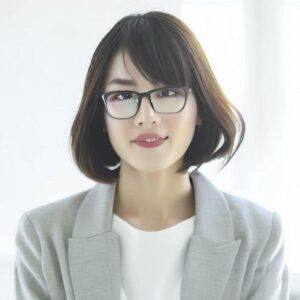 Moe Miyashita
Pro tutor
Japanese teacher
10 years experience
Advanced English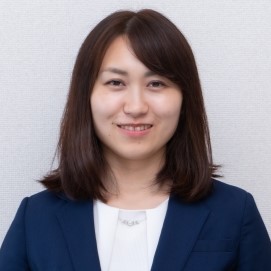 Hinano Tamaki
Pro tutor
Japanese teacher
7 years of experience
Advanced English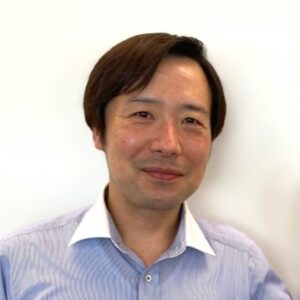 Kenjiro Ito
Pro tutor
Japanese teacher
Experience: 15 years
English, Spanish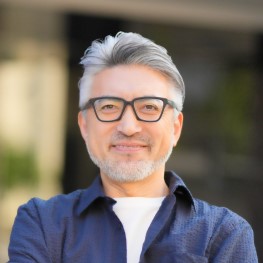 Takashi Sato
Pro tutor
Japanese teacher
Experience: 8 years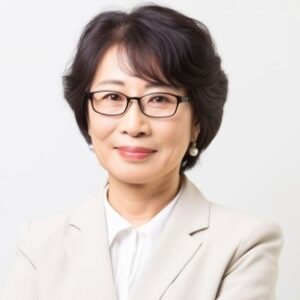 Yukie Nagase
Pro tutor
Japanese teacher
Experience: 10 years


About Oita prefecture
Oita prefecture is located in the eastern part of Kyushu. The statue of Sorin Otomo is placed in front of Oita Station because it is the land of Bungo Province, which was protected by Mr. Otomo from the Kamakura period to the Muromachi period.
Oita Prefecture has the largest number of hot spring sources in Japan, and is used in a wide range of categories such as the tourism industry, food culture, medical care, and beauty. In Oita City, where the prefectural office is located, there is the Oita Seaside Industrial Zone, which is a complex industrial zone centered on the petrochemical industry and the steel industry.
This industrial area belongs to the Taiheiyo Belt and is responsible for the secondary industry in the prefecture. In addition, as a benefit from hot springs, multiple geothermal power plants have been constructed, contributing to increasing the prefecture's renewable energy self-sufficiency rate.
Among the hot springs that are the centerpiece of tourism, Beppu Onsen, which faces Beppu Bay, and Yufuin Onsen, which is located in the central part of the prefecture, are well-known and are important tourism resources in Oita Prefecture.
Let's improve your Japanese by living in Oita prefecture, where Beppu is famous for its hot springs.
Japanese tutors in Oita prefecture
There are 11 Japanese tutors from HH JapaNeeds in Oita prefecture.
Oita city: 8 people
Other areas: 3 people
HH Japa Needs Japanese tutors are also enrolled in each city in the neighboring prefectures, so you can make arrangements in your area.
Number of tutors enrolled in the Kyushu area
List of Japanese language schools and classes in Oita
Click here for a list of Japanese language schools and Japanese language classes in Oita Prefecture.
If you would like to inquire about Japanese locally, please click here.
Location: 2-33 Takasagomachi, Oita City, Oita Prefecture 870-0029 (B1F)
Phone: 097-533-4021
https://www.oitaplaza.jp/japanese/
The fastest way to improve your Japanese in Oita Prefecture
Understand a little bit about the most famous things in your hometown, and talk about them in conversations with locals. If you have a few questions prepared, they will be happy to explain and will be impressed with you for asking. You will be able to get to know each other and have fun conversations, which will improve your Japanese conversation.
Now, let's take a look at the results of the survey on "What comes to mind when you hear the name Oita Prefecture?
〇 Hot springs (Beppu / Yufuin) 温泉(別府・湯布院)
〇 Mt. Takasaki (monkey) 高崎山(猿)
〇 Fried chicken から揚げ
〇 Toriten とり天
〇 Oita Trinita 大分トリニータ
〇 Kabosu カボス
〇 Shiitake しいたけ
〇 Seki mackerel 関サバ
〇 Shochu (Iichiko / Nikaido) 焼酎(いいちこ・二階堂)
〇 Futabayama 双葉山
Other famous things: Oita Marine Palace Aquarium (Umitamago), Yuzu Kosho
"Onsen", which is famous for Beppu and Yufuin, is the most famous in Oita prefecture. Oita Prefecture has the largest number of hot springs and the largest amount of hot springs in Japan, and is also called "hot spring prefecture". "Mt. Takasaki" is known as a tourist destination. There are as many as 1,300 Japanese macaques that have been fed and become accustomed to humans. "Karaage" is a very popular local gourmet in Oita prefecture. In particular, Nakatsu City has many karaage specialty stores and is also called the "sacred place for karaage." "Toriten" is a gourmet that originated in Oita prefecture. Following the fried chicken, this is a local dish of chicken tempura. "Oita Trinita", a member of the J League, is a professional soccer club based in Oita prefecture. It is famous as a professional soccer team. .
Click here for other regions of Japan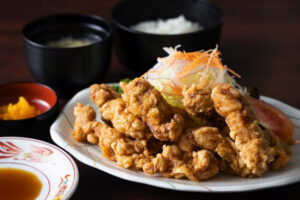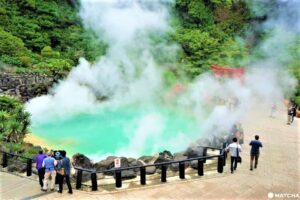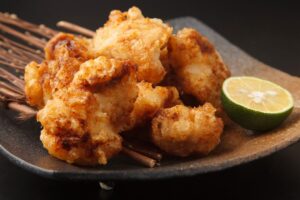 Answer a few quick questions about your ideal Japanese tutors.
Choose your Japanese tutor's age, gender, English proficiency, experience, etc.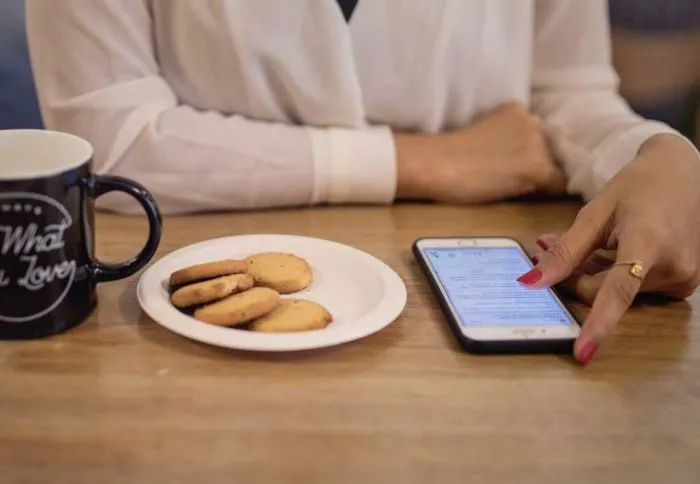 Our coordinator will counsel and arrange the ideal Japanese tutors about a week. Be sure in the free trial lesson that the Japanese tutor is the best fit.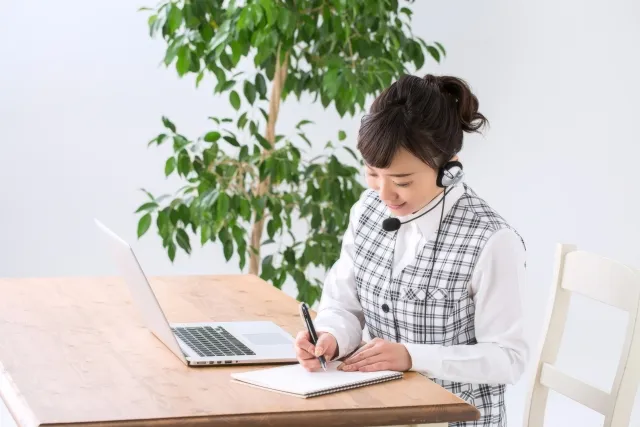 Start the regular Japanese lessons with the same Japanese tutor every month. Japanese tutors can be changed as needed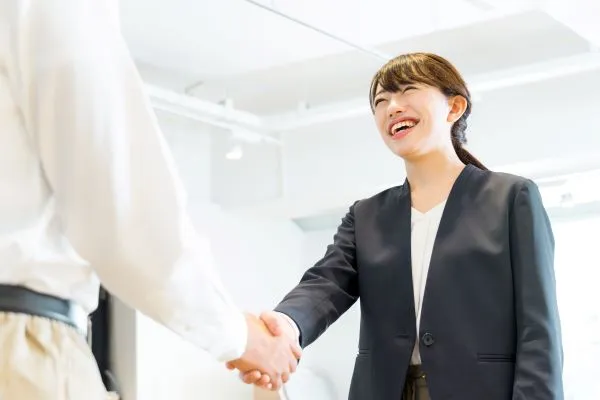 We hope you can gain so much more than just learning Japanese. Studying Japanese is not just about improving your language skills. It's also about enriching your life. If your life becomes richer, we hope you will want to take on bigger challenges and have a positive impact on society. We at HH JapaNeeds Japanese want to be your guides to opening the door to a better you and a better world.
Tutors create customized Japanese lesson plans with your tutor and work together to overcome areas that need improvement. You can study Hiragana, Katakana, Kanji, Nihongo, JLPT(Japanese Language Proficiency Test) N5, N4, N3, N2, N1 course, and conversations for beginners with our Japanese teachers. Try a free Japanese class. Why don't you meet one of our Japanese tutors and expand your possibilities? Your tutor. Your time. Your location. Start your Japanese language journey today!…
Frequently Asked Questions
You can start as soon as you apply. The coordinator will contact you to find a suitable Japanese tutor for you.
Yes, the trial Japanese lesson is completely free. Only if you are satisfied with the tutor in the trial Japanese class, we will start regular lessons.
Yes. If the lessons don't suit you, you can unsubscribe at any time.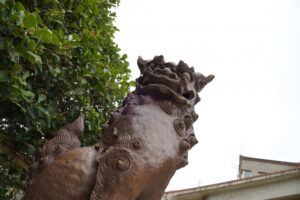 Following the previous article on Okinawan dialects and popular Okinawan foods, we will explain about "Shisa," which is unique to
Read More »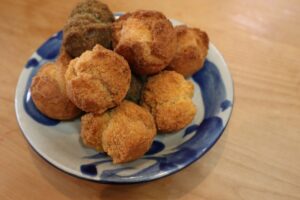 Okinawa is home to a U.S. military base, so there are many Americans working there, and there must be many
Read More »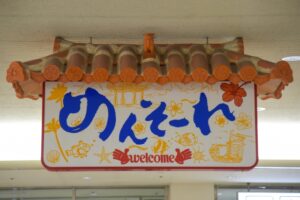 There are probably many people from overseas who work in Okinawa Prefecture. There are also many foreigners who visit Okinawa
Read More »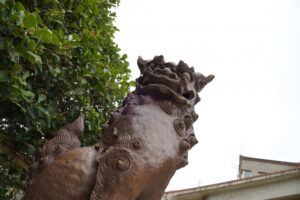 Following the previous article on Okinawan dialects and popular Okinawan foods, we will explain about "Shisa," which is unique to
Read More »
Study with Japanese tutors in Oita prefecture
HH JapaNeeds Japanese tutors lessons allow you to choose the ideal Japanese language partner and professional teacher in Beppu, Oita. If you want to learn Japanese in Beppu, Oita, please leave it to us for learning methods, Japanese conversation, grammar, hiragana, katakana, Japanese proficiency test, etc.
A JLPT course for basic beginners with a Japanese language teacher who is ideal as a private tutor online or in Beppu, Oita. There are also grammar and JLPT courses for intermediate students. The registered teacher database is updated daily. If you cannot arrange a faculty member from the current faculty list in Beppu, Oita, you can wait about a week before arranging a new faculty member.
If you want online Japanese teacher, you can go anywhere. Contact JapaNeeds Language Schools in Beppu, Oita and meet private one-on-one teachers for individual one-on-one Japanese lessons. Start your best Japanese class in Beppu, Oita or online the easiest way.
As a tourist attraction when traveling to the Oita area of Oita Prefecture, it is famous that 59 Usuki Great Buddha statues in Usuki City are designated as important cultural properties as a group of stone Buddha statues, and it was built from the Heian period to the Kamakura period. Will be done.
Harajiri Falls in Bungoono City is known as a waterfall with a width of 120m and a height of 20m, which is also known as Niagara in the Orient. Takasakiyama Natural Zoological Park in Oita City is a famous animal park where about 1,200 Japanese macaques live, and you can observe the ecology of monkeys. If a foreigner living in such a wonderful Oita wants to study Japanese, please try a Japanese tutor.
We look forward to your application.
Start your language journey today!
Private Japanese lessons near me