The teachers are friendly, patient, very helpful, and you can learn the language in a comfortable environment.  My learning is continuing even after returning to my home country. When I came to Japan, I didn't speak any Japanese at all. It was suddenly decided that I would come to Japan for two years due to my husband's transfer. I had no idea that I would be able to speak Japanese at all in the beginning. When I met HH JapaNeeds, a housewife of my age who could speak English became my Japanese language partner and we were able to talk about not only simple conversations, but also about how to live in Japan, my child's school, and anything else I didn't understand. My own child is in the first year of elementary school, but the teacher also had experience raising high school students, so she was able to help me with my child-rearing issues as well. The time we spent practicing fun conversations with the teacher was memorable. Thank you!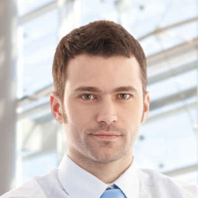 My course was run by a highly qualified teacher, so I had the motivation to continue learning Japanese. She always encouraged me, even when my work was very busy. I have been studying here for 6 months already. The class has really helped me to improve my Japanese language skills. I have a lot of opportunities to talk with the teachers. I can learn a lot of topics that they talk about in real life. My teacher was an office worker and an engineer like me, so even though we were in different fields, we had a lot of topics in common and we were able to talk about the same things, so I had no trouble finding topics for conversation. I learned more from real conversations than from Japanese textbooks. After a few weeks of lessons, I became more confident in my Japanese language skills. Plus, it really is a good price for everyone. Without a doubt, I couldn't have asked for a better choice for my Japanese language learning than HH JapaNeeds. It's not just about having a good time, it's about the teachers I could meet. The teachers are patient and very kind. Learning a language in a friendly environment is an asset. Learning a new language is always fascinating and can lead to great opportunities and motivation to continue learning Japanese. Thank you for this opportunity.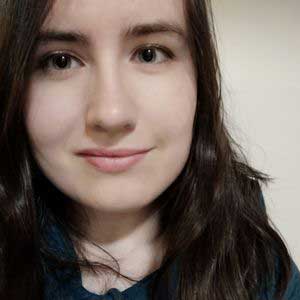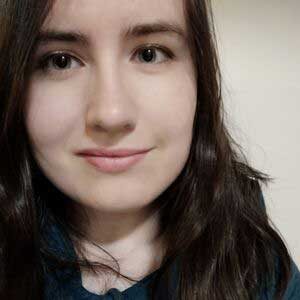 All of the class time with the tutor at HH JapaNeeds was a great experiences. I have been studying Japanese on my own for some time now. I've tried spending money on textbooks and using audiobooks, but neither worked for me. All the teachers are nice and the resources they work with you on are really helpful. It's a very effective lesson system that puts me in direct contact with my ideal Japanese tutor and gives me one-on-one lessons. My teacher is an experienced Japanese language teacher who has been teaching at a Japanese language school for five years and her first lesson was everything I expected it to be. Enthusiastic, efficient and fun. Definitely my way of learning. The teacher can come to my office and take lessons at a convenient time. Real conversations with real people. That's what I love about learning a language. Right now, I'm studying for my N3 certification at the behest of my company! I have a very busy schedule at work, so the flexibility of the classes is very useful. My teacher has made the process of learning Japanese much easier. I would definitely recommend this class to improve a Japanese conversation skills.
For me, the two biggest strengths of HH JapaNeeds are scheduling flexibility and cost. I work as an English teacher in Japan, and I have found that most of the language schools and volunteer-run Japanese courses offered by my city take place during my own work hours. In addition, I was able to study in private lessons with each of the three teachers as some of the lessons I found that could have worked with my schedule were about five times more expensive per hour compared to private lessons of HH JapaNeeds. These partner classes are excellent. You can learn grammar, reading, listening and speak a lot. If they didn't understand what I was saying in Japanese, I could ask questions in English and they could explain it to me in English.
My biggest concern was my business Japanese, but I had the opportunity to brush up and refined them before I moved to an IT company, and the teachers at HH JapaNeeds have helped me with interview practice and my job change. Thank you!
I studied at this school for about a year. It's far from Japan, but thankfully I was able to study online. It was the best decision I could have ever made. My teacher in the Partner class was an English-speaking housewife studying to be a Japanese teacher. I was at the beginning and intermediate level with the best teacher I've ever had in my life. What an experience, the teacher's passion made me love Japanese even more, the classes were amazing, every day was different and I learned in a short time what I thought would take me years to learn. Thanks to my teacher, and thanks to HH JapaNeeds.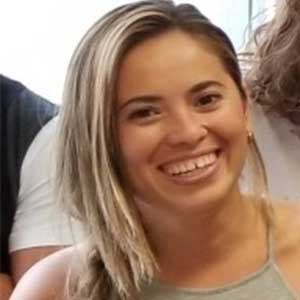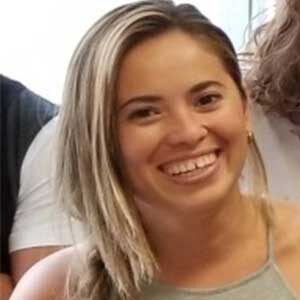 I have been living in Japan for a year, studying Asian literature at a university in Japan. Everything is in English at the university, so I don't speak Japanese with my colleagues, so I had a hard time learning to speak before starting lessons at HH JapaNeeds. My work and commitments make it difficult to set up one Japanese lesson per week, so HH JapaNeeds' flexi-lesson system was a great fit for my schedule. My partner class teacher was a graduate student at a neighboring university, and he was able to practice Japanese conversation and teach me about Japanese universities, Japanese culture, and anything else. Now we have become good friends and exchange information on various topics. On top of that, the prices are very reasonable and the lessons are convenient and interesting. My Japanese has improved a lot since I started these lessons, and my confidence in speaking Japanese is much higher than before. I would highly recommend them to anyone who wants to learn conversational Japanese. Without HH JapaNeeds, I would certainly not have enjoyed my life in Japan so far. If you're thinking about learning Japanese, give HH JapaNeeds a try!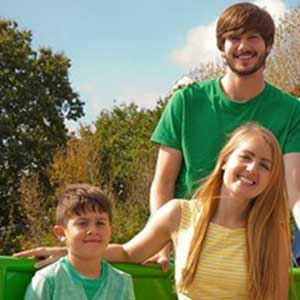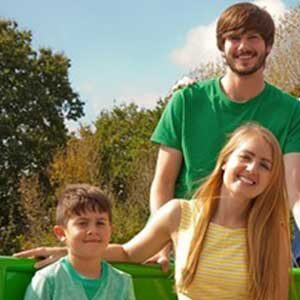 My family and I came to Japan with our family because of my work and we are planning to send our 6 year old son to an international school where he speaks English, but we are planning to send him to a public elementary school from the first grade next year. We were looking for a tutor and found HH JapaNeeds through a family who had come to Japan before us. Honestly, I wasn't looking for a teacher for my 6 year old son, but rather a playmate who would teach him Japanese and play with him. She was an excellent tutor and loved to play games and sing with my children. She had studied abroad and her English was very good. She also spoke English and would make small talk with me and teach me about the Japanese school system. We talked in Japanese instead of English, and my son enjoyed playing games and singing songs, and he was able to play with other children his age in Japanese. He will be starting school next year in Japanese only, but we are very happy to have a Japanese language tutor partner at HH JapaNeeds. Thanks to Naomi's guidance, my son has been able to make friends with the Japanese children and we are very grateful for her help. This is a very good service.
Name: Nick Richter
Nationality: USA
Study location:Nagoya 
Starting level: Novice
Study frequency: 60 minutes once a week for one and a half years, two tutors in total
Goal: Improving daily conversation
Achievement: Simple conversations can be spoken without any inconvenience. He can write simple kanji such as hiragana and katakana
My name is Nick Richter, and I am a junior high school teacher in Nagoya. I came to Japan to teach English, spread the Gospel as a missionary teacher, and experience firsthand Japanese culture and the people. For many years, I had wanted to travel to Japan. I knew before I even entered the country that the language barrier was going to be a big one. I knew that Japanese people learned English in school, but not many Japanese people are fluent in English. I knew that to get the most out of my time in Japan, I would have to study and learn at least a little Japanese. Learning online or studying from a textbook can help you, but they only get you so far. I knew that to start to become fluent in Japanese, I would need a tutor. That's when I went to Helping Hands of Nagoya.
Getting a tutor through Helping Hands was a great experience from the beginning to the end. I am a full time teacher, so I have a busy schedule. I was able to choose where and when to meet a tutor at times, on days, and at places that were convenient for me. I was also able to choose a tutor at an age level I felt comfortable with. My tutor has also been able to rearrange our meeting times when I have a faculty meeting or other school function.
One of the best things about tutors at Helping Hands is they are able to meet your specific language needs. Although I studied general Japanese grammar and vocabulary from a textbook, my tutor was also very willing to accommodate my specific learning needs as an English teacher of young Japanese students. I often deviated from the content of my textbook when I asked my tutor many questions about the Japanese words for items in the classroom and how to give common commands and ask questions related to classroom activities. In addition, my tutor was also very willing to answer my many questions about various aspects of Japanese culture.
Thanks to my tutor from Helping Hands, I have become much more fluent in Japanese than when I came to Nagoya about a year ago. I can now talk to Japanese people whom I meet and really enjoy all that Japan has to offer. I can also communicated with my students with much greater ease, making sure my lessons are effective and they can really enjoy our lessons together.

Name: Michael Miller
Nationality: America
Study location:Toyota 
Starting level: beginner
Study frequency: 90 minutes once a week for two years, three tutors in total
Goal: Conversation with a colleague at work. JLPT.
Achievement: Conversation skills at work. Passed JLPT N4
Michael, an American business executive, was in charge of the Japanese market for his company. One day, he was asked to work for his company in Japan for two whole years. That's when his difficulties began.
When he arrived in Japan, he was immediately surprised to find that almost no Japanese people spoke English. Michael himself did not understand much Japanese at all. He could eventually understand some hiragana, katakana, and Kanji. Overall, though, Japanese was not easy to understand, and his daily life was not convenient.
When he worked, his Japanese colleagues spoke in Japanese, so he could not understand what they were saying. Although he could understand work meetings because they were held in English, he could not understand what his Japanese colleagues were saying to each other because they spoke in Japanese, which made him feel isolated.
He thought the Japanese co-workers were cold. He knew that he needed to change this situation to have a better life in Japan. He knew he needed to learn more Japanese.
At first, he bought a textbook and studied, but it was difficult to do it alone. He also tried to study through phone apps and Youtube lessons, but it was hard to remember anything. He also had no opportunities to practice his Japanese in conversations with Japanese people, even though he wanted to get to know them better. Michael also tried group classes.
He tried taking a group lesson for a Japanese language class, but he found it difficult to follow the teacher's speech. The class was also held on a fixed date and time. Sometimes, he had to work overtime, so he couldn't always make it to class. Michael was discouraged and thought about giving up learning Japanese. That was until he learned about all the great benefits and results of studying with HH JapaNeeds.
All he had to do was fill out an application form online. He received a response from the coordinator immediately and a free trial lesson was arranged a few days later. He was able to get an email beforehand from a Japanese language tutor who met his requirements he indicated on the application, which put his mind at ease.
The next day, he had a free trial lesson with an English-speaking female teacher. They were able to meet at a café close to my home. Michael was delighted with the teacher. She was very kind and patient. He couldn't help but ask her one language question after another that had been pent up in his mind for so long, and she answered everything really well right away.
She was also very flexible with her schedule, which made it easier for me to arrange lessons. After his trial lesson, Michael decided right away to start taking lessons through HH JapaNeeds. He realized that regular practice with a tutor was the key to improving his Japanese.
Michael also appreciated the simplicity of the payment system for HH JapaNeeds. All he had to do was pay one inexpensive, recurring monthly fee, so there was no hassle with payments. Michael could take classes once a week.
He understood that working with a private tutor would give him someone who would answer his questions, correct his mistakes, praise him for his progress, and support him when he didn't feel motivated. He was able to ask his tutor any questions he had not only about the Japanese language, but also Japanese culture and the way Japanese people think. All of this increased his interest in Japanese and his motivation to study the language.
After three months, Michael became much more confident in his Japanese. He was very eager to improve his Japanese, and couldn't wait to spend time with his tutor. That's when everything changed for the better.
Eventually, he was able to carry out simple conversations with his Japanese colleagues at work. His work performance improved, and his bosses took notice, praising him for it. Other Japanese people around him have also noticed the changes and talked with him more. He started to make many friends. Michael started to enjoy his life in Japan and fell in love with the country.
If Michael hadn't met a tutor through HH JapaNeeds, his life in Japan might not have been so positive. Thanks to HH JapaNeeds, Michael's Japanese has become a lifelong asset.
——————
In cases like Michael's, it is often better to learn from survival Japanese from a hospitable general Japanese partner rather than starting from page one of a textbook from a typical Japanese language teacher.

Partner classes are highly recommended not only for improving your Japanese, but also because you can discuss culture and life in your area and continue to have fun with someone who understands your situation.
We look forward to your application.
Over 5000 students have already studied with our tutors.