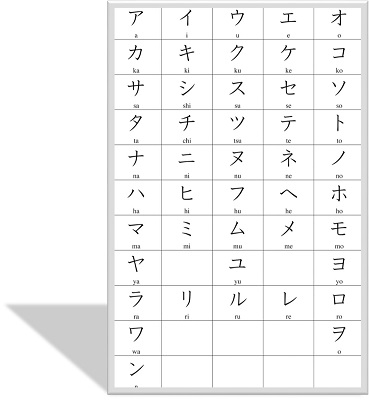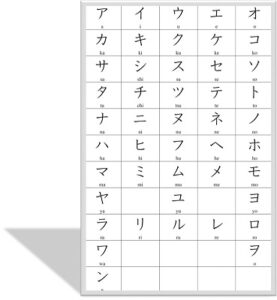 Print out the Katakana stroke order and trace it to practice.
Katakana is mainly used for words borrowed from foreign languages such as names and technology.  One example is kompyuta- = computer.
For now, don't worry too much about katakana (perhaps beyond learning your name).
Only those who have too easy content today can watch the video below, which will be delivered on the 7th day.
Katakana is the least frequently used of the three Japanese alphabet sets.
カタカナは、日本語の3つの文字の中で最も使用頻度が低いものです。
HH JapaNeeds is a new-age solution for improving your Japanese using optimized matching technology, ensuring maximum simplicity, flexibility, convenience, and cost-effectiveness.
Practical private lessons with your personal tutor are the most effective way to learn a language.
If you haven't had a free trial lesson yet, register today to request your personal tutor.
Michael's example below is helpful for company employees who have just arrived in Japan and are completely new to Japan.
We would like to share with you a success story of a student who took our Japanese tutoring lessons and successfully enjoyed his life in Japan.
Name: Michael
Nationality: American
Place of residence: Toyota City
Starting level: Beginner
Study frequency: Once a week for 90 minutes, for 2 years, with a total of 3 students
Goal: Conversation with colleagues at work. Japanese Language Proficiency Test.
Results: Conversation skills at work. Passed JLPT N4
Michael, an American business executive, was in charge of the Japanese market for his company. One day, he was asked to work for his company in Japan for two whole years. That's when his difficulties began.
When he arrived in Japan, he was immediately surprised to find that almost no Japanese people spoke English. Michael himself did not understand much Japanese at all. He could eventually understand some hiragana, katakana, and Kanji. Overall, though, Japanese was not easy to understand, and his daily life was not convenient.
When he worked, his Japanese colleagues spoke in Japanese, so he could not understand what they were saying. Although he could understand work meetings because they were held in English, he could not understand what his Japanese colleagues were saying to each other because they spoke in Japanese, which made him feel isolated.
He thought the Japanese co-workers were cold. He knew that he needed to change this situation to have a better life in Japan. He knew he needed to learn more Japanese.
At first, he bought a textbook and studied, but it was difficult to do it alone. He also tried to study through phone apps and Youtube lessons, but it was hard to remember anything. He also had no opportunities to practice his Japanese in conversations with Japanese people, even though he wanted to get to know them better.
Michael also tried group classes. He tried taking a group lesson for a Japanese language class, but he found it difficult to follow the teacher's speech. The class was also held on a fixed date and time. Sometimes, he had to work overtime, so he couldn't always make it to class.
Michael was discouraged and thought about giving up learning Japanese. That was until he learned about all the great benefits and results of studying with HH JapaNeeds.
All he had to do was fill out an application form online. He received a response from the coordinator immediately and a free trial lesson was arranged a few days later. He was able to get an email beforehand from a Japanese language tutor who met my requirements he indicated on the application, which put my mind at ease.
The next day, he had a free trial lesson with an English-speaking female teacher. We were able to meet at a café close to my home." Michael was delighted with the teacher. She was very kind and patient. He couldn't help but ask her one language question after another that had been pent up in his mind for so long, and she answered everything really well right away.
She was also very flexible with her schedule, which made it easier for me to arrange lessons. After his trial lesson, Michael decided right away to start taking lessons through HH JapaNeeds. He realized that regular practice with a tutor was the key to improving his Japanese.
Michael also appreciated the simplicity of the payment system for HH JapaNeeds. All he had to do was pay one inexpensive, recurring monthly fee, so there was no hassle with payments.
Michael could take classes once a week. He understood that working with a private tutor would give him someone who would answer his questions, correct his mistakes, praise him for his progress, and support him when he didn't feel motivated. He was able to ask his tutor any questions.
He had not only about the Japanese language, but also Japanese culture and the way Japanese people think. All of this increased his interest in Japanese and his motivation to study the language.
After three months, Michael became much more confident in his Japanese. He was very eager to improve his Japanese, and couldn't wait to spend time with his tutor. That's when everything changed for the better.
Eventually, he was able to carry out simple conversations with his Japanese colleagues at work. His work performance improved, and his bosses took notice, praising him for it.
Other Japanese people around him have also noticed the changes and talked with him more. He started to make many friends. Michael started to enjoy his life in Japan and fell in love with the country.
If Michael hadn't met a tutor through HH JapaNeeds, his life in Japan might not have been so positive. Thanks to HH JapaNeeds, Michael's Japanese has become a lifelong asset.
——————
In cases like Michael's, it is often better to learn from survival Japanese from a hospitable general Japanese partner rather than starting from page one of a textbook from a typical Japanese language teacher.

Partner classes are highly recommended not only for improving your Japanese, but also because you can discuss culture and life in your area and continue to have fun with someone who understands your situation.
What is there that no country or person can take from you as long as you live?
Money? Diamonds? Assets? Land?
The answer is "knowledge".
An investment in knowledge always pays the best interest.
~Benjamin Franklin~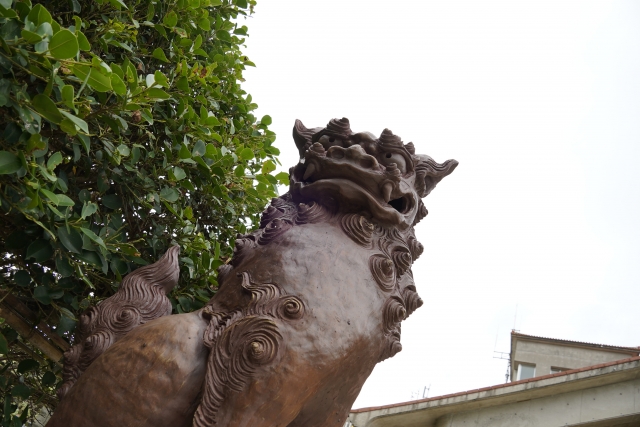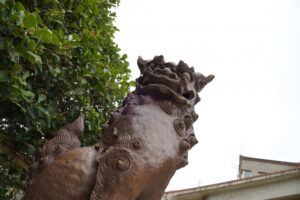 Following the previous article on Okinawan dialects and popular Okinawan foods, we will explain about "Shisa," which is unique to
Read More »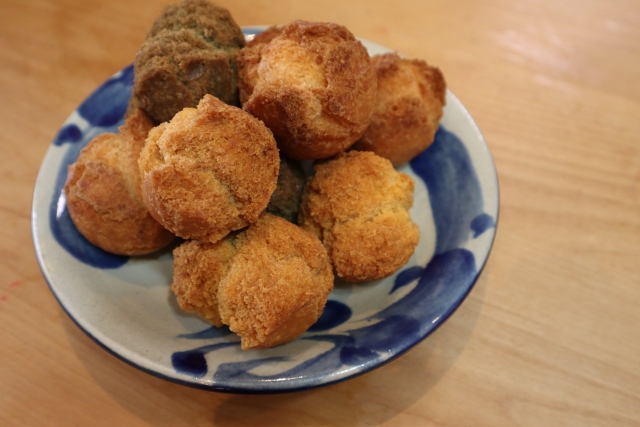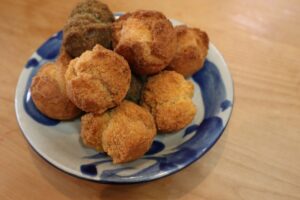 Okinawa is home to a U.S. military base, so there are many Americans working there, and there must be many
Read More »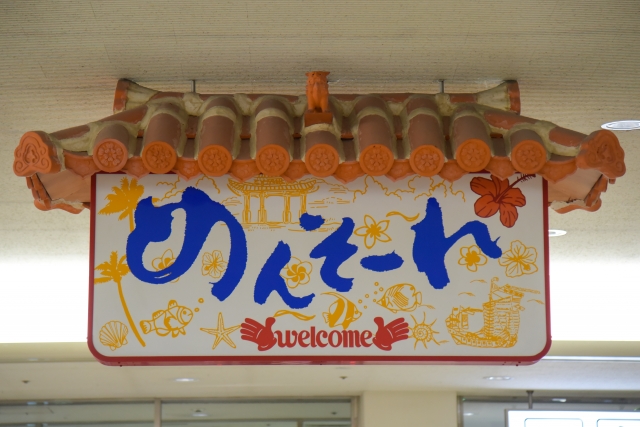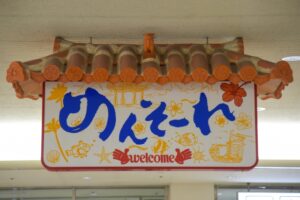 There are probably many people from overseas who work in Okinawa Prefecture. There are also many foreigners who visit Okinawa
Read More »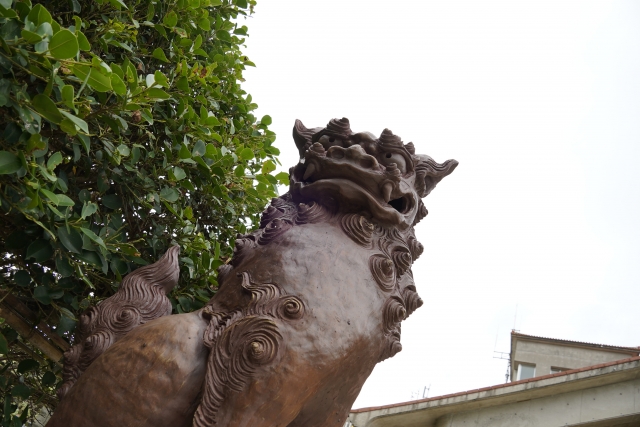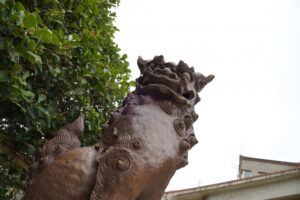 Following the previous article on Okinawan dialects and popular Okinawan foods, we will explain about "Shisa," which is unique to
Read More »