Although Japan has the image of being an expensive country, there are actually many inexpensive places to eat out (restaurants, etc.).
Although you may think that cooking at home is the cheapest way to eat out, you may be surprised to find that the cost of gas and water as well as ingredients is not that different from that of eating out inexpensively.
Furthermore, there are not just one or two inexpensive places to eat out, but many.
If you live in the city, you will be able to enjoy a variety of menus each day.
In this article, we would like to explain such "restaurants where you can eat cheaply in Japan.
Restaurants where you can eat cheaply in Japan
Let us list some of the restaurants where you can actually eat cheaply in Japan.
Not only are they inexpensive, but all of them are outstandingly "delicious," so if you have never been to one, you should definitely try them.
Marugame Seimen 丸亀製麺
Marugame Seimen offers "kama-age udon" (udon noodles cooked in a large pot) for only 290 yen (410 yen for a large portion). (Large portion is 410 yen.)
Other regular-sized "kake udon", "bukkake udon", and "zaru udon" are also available for 340 yen.
It is a true testament to the efforts of the company to offer udon at such low prices, despite the fact that all of its restaurants make their own udon from flour.
You can also add various kinds of tempura such as "Shrimp tempura", "Kakiage", "Chikuwa tempura", "Sweet potato tempura", etc. as individual items. (about 70 yen to 160 yen per item).
Another nice feature is that toppings such as "tenkasu", "oroshi ginger", and "green onion" can also be added to udon for free.
If you have a craving for udon, Marugame Seimen is the place to go for inexpensive and delicious udon.
With approximately 1,000 stores in Japan, you are sure to find one in your area.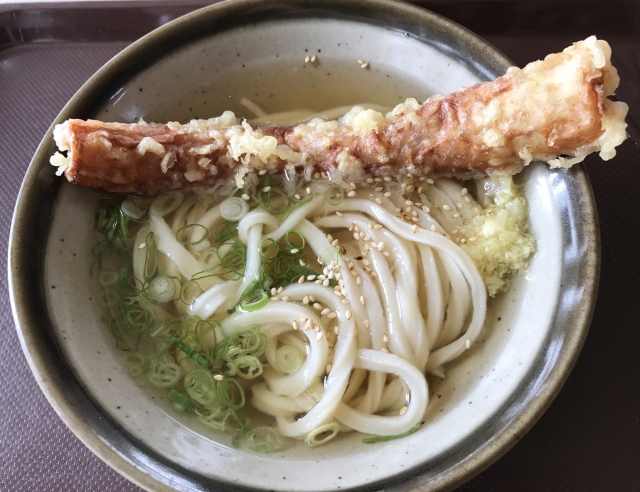 Saizeriya サイゼリア
Saizeriya is a very popular restaurant with over 1,500 locations in Japan.
It is a chain restaurant where you can enjoy Italian food at a very low price, and it is supported by not only young people but also people of various ages.
The prices are overwhelmingly low: 300 yen for "Milanese Doria," 400 yen for "Margherita Pizza" and "Sausage Pizza," 400 yen for "Penne Arrabbiata" and "Meat Sauce Bolognese," and so on.
Although the menu items are all priced for the common man, you can also enjoy authentic Italian dishes such as "escargot" and "prosciutto," and their ingredients are very particular about their ingredients, so you can enjoy them with peace of mind.
Korakuen 幸楽苑
Korakuen is a chain restaurant where you can enjoy low-priced ramen.
With more than 500 stores, Korakuen can be found everywhere in Honshu.
For example, you can eat "Chinese noodle (soy sauce ramen)," "miso ramen," or "salt ramen" for only 490 yen.
In this day and age, it is nothing short of amazing to be able to eat ramen for less than 500 yen.
The gyoza (dumplings) are also surprisingly priced at 280 yen for a six-piece package.
The taste is simple but very tasty, so you can easily go out for a meal during work or on weekends.
Sukiya, Yoshinoya, and Matsuya すき屋、吉野家、松屋
Gyudon chain restaurants have been competing fiercely in Japan for more than 20 years.
Three of the main players are Sukiya, Yoshinoya, and Matsuya.
Sukiya has about 2,000 outlets, while Yoshinoya and Matsuya also have about 1,000 outlets. In recent years, Sukiya has been pushing the envelope, but all of these chains offer cheap prices and great taste.
For a beef bowl, Sukiya is 400 yen, Yoshinoya is 448 yen, and Matsuya is 380 yen, and you can get your change back if you pay 500 yen at any of the stores.
There are also quite a few menu items other than beef bowls, all of which are inexpensive and delicious.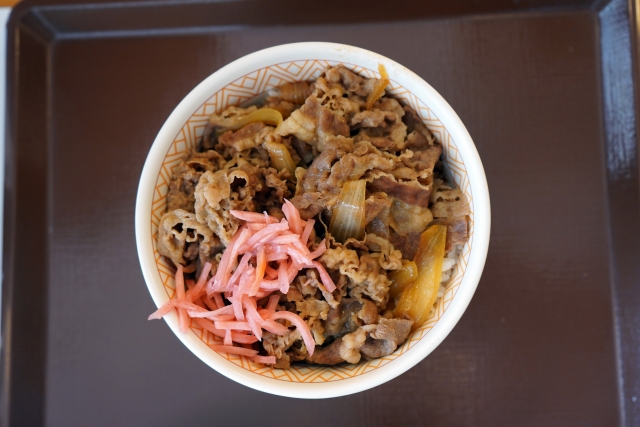 Joyful ジョイフル
Joyful is a family restaurant that offers a wide variety of menu items.
There are about 660 Joyful restaurants in Japan, and many people support them.
The menu items are priced at low prices, such as "Chicken Steak with Garlic and Soy Sauce" for 548 yen, "Cheese in Hamburger Steak" for 658 yen, "Chicken Doria" and "Mentaiko Spaghetti" for 504 yen, and so on.
Also on the "set meal" menu, a uniquely Japanese dish, is the "Joyful Salted Fried Chicken Set Meal" for as low as 548 yen.
And for 387 yen, you can enjoy all-you-can-drink authentic beverages such as blended coffee, deep roasted coffee, cappuccino, cafe latte, and cafe mocha, as well as soft drinks such as cola and melon soda.
If you combine the food menu with the all-you-can-drink option, you can have all the drinks you want for 100 yen.
There is no rule that says you have to leave the restaurant immediately after eating, so you can relax and make small talk over a cup of coffee, or bring in your laptop and work for an hour.
Conclusion
In this article, we have explained about "restaurants where you can eat cheaply in Japan.
Prices are on the rise, but there are still many restaurants where you can eat inexpensively thanks to the efforts of various companies.
When you visit Japan, why not try eating at one of the restaurants listed here?
You will be surprised at how inexpensive and delicious they are.