¿Qué imagen tienes de los hombres japoneses?
Pueden ser «diligentes», «financieramente fuertes», «tímidos», «pequeños de estatura», «con los ojos levantados», etc., tanto buenos como malos.
Algunas mujeres pueden tener una impresión favorable de estos hombres japoneses y pensar que quieren enamorarse o casarse con ellos en el futuro.
Sin embargo, la realidad es que los matrimonios internacionales entre japoneses representan sólo un 3,5% de todos los matrimonios, y no son muchos los japoneses que se plantean casarse con un extranjero.
Si quieres casarte con un japonés, tienes que ser lo suficientemente romántica para ganarte su corazón.
En este artículo, me gustaría explicar cómo casarse con un japonés.
¿Qué tienen de bueno los hombres japoneses?
Aunque los hombres japoneses tienen la imagen de ser poco fiables y físicamente fuertes en comparación con sus homólogos occidentales, también tienen muchos aspectos positivos.
Enumeremos algunos de los puntos atractivos.
Carácter conservador y tranquilo
Por ejemplo, muchos hombres estadounidenses, italianos y brasileños tienen una personalidad muy alegre. El mero hecho de estar con ellos parece animarles.
Muchos hombres japoneses son lo contrario de esta personalidad alegre. Muchos de ellos son tímidos y no les gusta pasar tiempo en grupos grandes y animados.
Sin embargo, son conservadores y tranquilos, lo que aporta una sensación de seguridad a sus vidas. Como tienen pocos altibajos, no es muy cansado estar con ellos.
Fuerte sentido de la responsabilidad (seriedad) hacia el trabajo
Los hombres japoneses tienden a valorar mucho el trabajo junto con la familia. Tienen un gran sentido de la responsabilidad y son muy serios.
Como resultado, muchos hombres son económicamente estables y tienen posibilidades de tener una vida segura.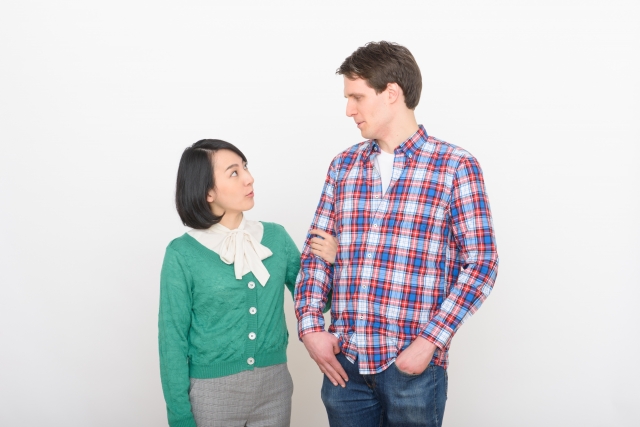 Amable con las mujeres
Hace una década, muchos japoneses eran muy torpes y no muy buenos con las damas primero.
Sin embargo, hoy en día, un número cada vez mayor de hombres son muy amables y considerados con las mujeres y tienen un alto espíritu de «las damas primero».
Muchas mujeres se sienten atraídas por su amabilidad, como cuando se preocupan por su salud o llevan su equipaje.
Cómo casarse con un japonés
Para profundizar en tu relación con un japonés que no suele casarse internacionalmente, tienes que hacerle algunos llamamientos.
Veamos algunos detalles.
Demuestra que puedes vivir en Japón
Si te tomas en serio la idea de casarte con un japonés, es importante que estés preparada para «vivir en Japón» primero.
Esto se debe a que los hombres japoneses no suelen mudarse de la ciudad en la que nacieron y se criaron a otro lugar, y suelen ser muy conscientes de si pueden o no vivir juntos en Japón.
En particular, los «hijos mayores» suelen hacerse cargo de la familia de sus padres, por lo que, a menos que estén dispuestos a seguir viviendo en Japón, no considerarán a una mujer como pareja matrimonial.
Me encanta Japón y quiero vivir en él para siempre. No me importa volver a mi país de origen de vez en cuando». Me encanta Japón y quiero vivir en Japón para siempre.
Si demuestras casualmente que amas Japón y que quieres vivir en el país para siempre, hay muchas posibilidades de que te considere como compañero de matrimonio.
Apela a su lado familiar.
Esto es cierto no sólo para las mujeres extranjeras, sino también para las japonesas. Los hombres japoneses tienden a sentirse muy atraídos por las «mujeres orientadas a la familia».
Se sienten atraídos por las mujeres que pueden encargarse de las tareas domésticas, como la limpieza y la lavandería, sin problemas, y se sienten especialmente atraídos por las mujeres que son buenas cocineras.
Por eso, las que no suelen hacer muchas tareas domésticas deben practicar la cocina, la colada y la limpieza en cierta medida para demostrar que son mujeres que pueden ocuparse de la casa.
Además, es más eficaz si no sólo eres una buena cocinera, sino que también tienes un amplio repertorio de comida «japonesa». Esto aumentará su simpatía como mujer que sabe cocinar bien la comida japonesa.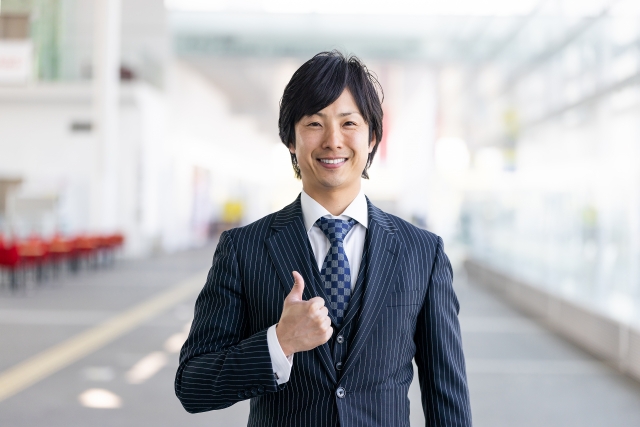 Menos altibajos emocionales
Como se ha mencionado anteriormente, muchos hombres japoneses son conservadores y tranquilos. A algunos hombres les gusta que les empujen las mujeres, pero tienden a elegir mujeres tranquilas y parecidas a ellos.
Por supuesto, a menudo se sienten atraídos y se enamoran de mujeres bonitas o de rostros hermosos, pero cuando se trata de «parejas matrimoniales», tienden a elegir mujeres orientadas a la familia y con personalidades tranquilas.
Cuando algo va mal, tienden a sentirse atraídos por las mujeres que están deprimidas y dicen: «Dios mío, ¿qué voy a hacer?
Por lo tanto, es mejor mostrar la menor cantidad posible de emociones (especialmente las negativas) y tener pocos altibajos.
Ser consciente de la limpieza
La limpieza es un punto muy importante para causar una buena impresión a los demás. Esto no se debe únicamente a que se trate de japoneses, sino que es un punto común a todas las personas.
Especialmente en Japón, el sentido del valor de la limpieza está aumentando enormemente. Desde aproximadamente el año 2020, el número de hombres que se depilan ha ido aumentando.
En respuesta a esta tendencia, las mujeres también exigen más que nunca la limpieza. Si te cuidas bien y adquieres el hábito de mantener tu habitación limpia y ordenada, puedes estar seguro de que la gente pensará que es cómodo vivir contigo.
Conclusión
En este artículo hemos explicado «cómo casarse con un japonés».
Demuéstrale que puedes vivir en Japón
Apela a su lado familiar.
Intenta no ser demasiado emocional.
Dale una sensación de limpieza.
Si tienes en cuenta estos puntos cuando te enamoras de un japonés, es más probable que él te vea como «compañera de matrimonio».
Si conoce a un hombre japonés con el que le gustaría casarse, por favor, inténtelo.
Make your life a wonderful journey with HH Japanese tutors
Want to learn more about Japanese culture and useful Japanese phrases? Learn more efficiently and have more fun with HH's Japanese tutors. Try our free e-learning course today!
HH JapaNeeds
Your tutor. Your time. Your location.
https://hh-japaneeds.com/