Chinatowns" exist in various locations in Japan.
Chinese food, one of the three most popular cuisines in the world, has become popular all over the world, but it is also quite popular in Japan.
If you are visiting Japan for business or private reasons and staying for a long period of time, you will probably have opportunities to eat not only Japanese food but also Chinese food.
On such occasions, you should definitely try authentic Chinese food in Chinatown.
In this article, we would like to explain why Chinatowns have flourished in Japan and what areas we recommend.
Reasons why Chinatown has flourished in Japan
Chinatowns are popular in various places in Japan, with Yokohama Chinatown at the top of the list, but why did they flourish to such an extent?
Chinatown was formed in Yokohama, a gateway to trade, by overseas Chinese (people with Chinese nationality) who came to Japan with the opening of the country to the outside world.
Why did so many overseas Chinese come to Japan?
It was because overseas Chinese who could serve as intermediaries in terms of language and culture were valued.
Gradually, the number of Chinese restaurants and retail stores increased, and today, Chinatown is home to about 600 Chinese restaurants and retail stores.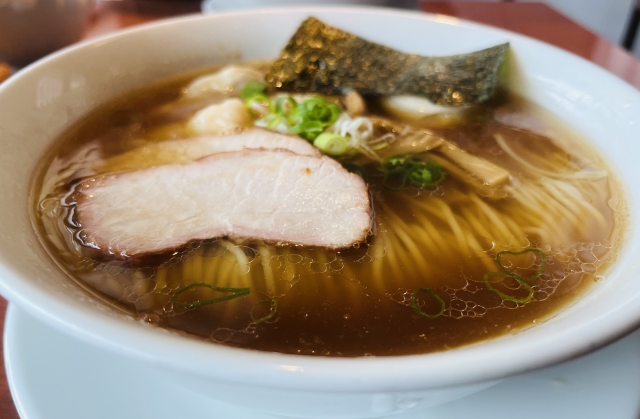 Recommended Chinatowns in Japan
Let us list some of the most popular Chinatowns in Japan.
Yokohama Chinatown
Yokohama Chinatown is the first and largest Chinatown in Japan, located in Yokohama, Kanagawa Prefecture.
About 600 Chinese stores are lined up in a densely packed area of about 0.2 square meters.
It is one of the three major Chinatowns in Japan, and visitors can enjoy four generations of Chinese cuisine: Cantonese, Shanghai, Sichuan, and Beijing.
The atmosphere of Yokohama Chinatown is also very attractive.
The brightly colored "airou" gates at each entrance are a joy to behold.
Not only are they colorful, but they are also elaborately decorated, so it is a good idea to take pictures and look at them.
While there are high-end Chinese restaurants that can cost several tens of thousands of yen, there are also many restaurants that offer all-you-can-eat meals for a reasonable price, making it easy to go out to eat.
Another major feature of Chinese restaurants is that they sell not only Chinese food, but also other food items such as soft-serve ice cream, sesame dumplings, and Chinese buns that can be eaten while walking around.
In addition to food, many stores sell Chinese foodstuffs, so it is recommended to buy some after your meal.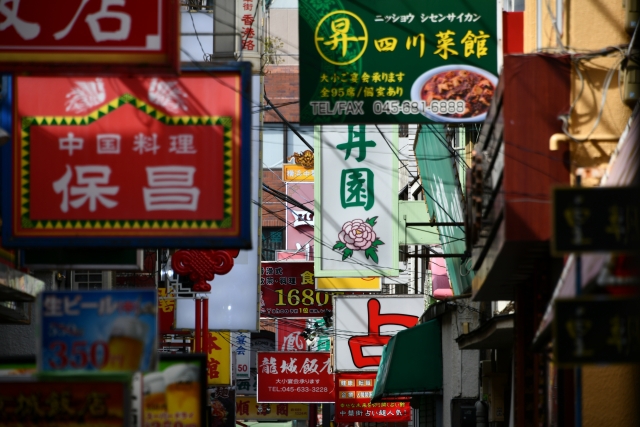 Kobe Nankinmachi
Kobe Nankinmachi is a densely packed Chinatown measuring approximately 110 meters from north to south and 200 meters from east to west, located in Sakae-cho, Chuo-ku, Kobe City, Hyogo Prefecture.
It is connected to the famous Motomachi shopping street on the north side.
Chang'anmen Gate" to the east, "Xianmen Gate" to the west, and "Kai'eimen Gate" to the south are located in the neighborhood, and you will immediately recognize it as Chinatown if you get close enough.
As the second largest Chinatown after Yokohama Chinatown, many Chinese restaurants line the streets.
The prices are very reasonable, and you can enjoy authentic Chinese cuisine in a casual manner.
One of the main characteristics of this area is that there are many food stalls.
Pork buns, small basket dumplings, siu mai, etc. are excellent.
At night, the entire town is lit up, creating a more Chinatown atmosphere.
Nagasaki Shinchi Chinatown
Nagasaki Shinchi Chinatown is one of the three major Chinatowns in Japan along with Yokohama Chinatown and Kobe Nankinmachi.
About 40 Chinese stores line the streets within a 250-meter radius.
Although not as large as the two Chinatowns mentioned above, you will be able to fully enjoy the atmosphere and delicious Chinese cuisine.
Naturally, brightly colored Chinese gates have been installed on all sides of the town, adding to the atmosphere of Chinatown.
Each gate has a carved deity protecting it. (The north gate is the Genbu, the south gate is the Suzaku, the east gate is the Qinglong, and the west gate is the White Tiger).
The Chinese food itself is very tasty, but the menu of Chinese sweets and Kakuni manjus (square buns) that can be eaten while walking around is also very popular.
In addition, Nagasaki's unique "chanpon" and "sara udon" are served in a variety of flavors, depending on the restaurant.
Some stores sell Chinese foodstuffs, so it is recommended to buy them as souvenirs after eating Chinese food.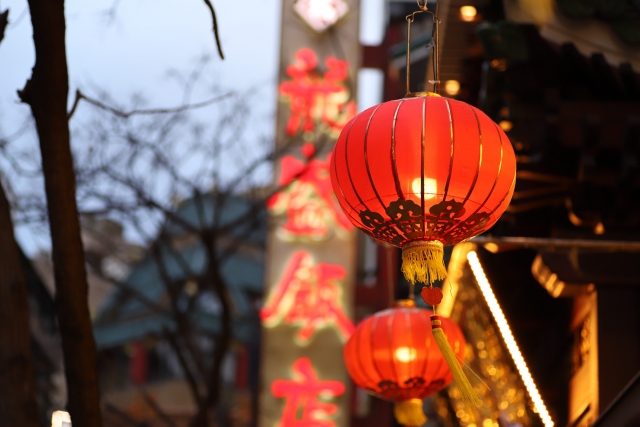 Chinatowns Other Than the Three Major Chinatowns Exist
Although the three Chinatowns mentioned above are very famous and popular, there are many other Chinatowns in Japan.
Nishi-Kawaguchi, Saitama Prefecture
Ikebukuro, Toshima-ku, Tokyo
Shin-Imamiya Station South Exit, Osaka
These lands are also home to many Chinese people and many Chinese restaurants.
When the three major Chinatowns are too far away to visit, it may be a good idea to visit the Chinatowns listed above.
Conclusion
In this article, we have explained why Chinatown has flourished in Japan and recommended areas to visit.
Chinatown is a town lined with authentic Chinese restaurants such as Cantonese, Shanghai, Sichuan, and Peking cuisines.
Since the city itself is all Chinese, you will be able to fully enjoy China even while you are in Japan.
Why not visit while you are in Japan?