When you work at a company, you often talk about the universities you graduated from.
The more you work for a prestigious company, the more likely you are to have graduated from a top university.
In Japan, there are several universities that rival the world's top universities.
In this issue, we would like to explain the "Top 3 Famous Universities in Japan.
Famous Universities in Japan
As of 2022, there are 790 universities in Japan.
The university enrollment rate is approximately 50% for women and 58% for men, and many people graduate from university and enter the workforce.
However, some of these numerous universities are called "super prestigious," and graduates of such universities are more likely to be on the elite path.
Even foreign nationals can predict how smart they are and what is expected of them by their companies by knowing about famous Japanese universities.
Let us list some of them.
The University of Tokyo
The University of Tokyo is a national university located in Bunkyo-ku, Tokyo, and has long been known as one of Japan's top schools.
It was founded in 1877 as Japan's first modern university.
It has produced 13 Nobel laureates and is ranked 35th in the "World University Ranking.
Graduates of the University of Tokyo are highly sought after by companies for their academic credentials alone.
Its name value remains as high as ever and is a "foil" for working in society.
There are 10 faculties, including law, medicine, engineering, science, economics, and education, and the total number of graduate students is approximately 27,000.
In particular, the "Third Department of Science (Faculty of Medicine)" has a very high deviation score, making it the department with the highest deviation score in Japan.
As the foundation of its undergraduate education, the university emphasizes the system of "liberal arts education," which is called "the study of liberating people.
Until a decade ago, there was an image of "Todai = seriousness," but in recent years, with the increase in the number of TV and Internet personalities from Todai, many of them have a frank personality.
Of particular note in recent years has been Takuji Izawa, president of "Quiznock Corporation," who has a YouTube channel with 1.9 million subscribers and is so popular that not a day goes by when he is not seen on TV.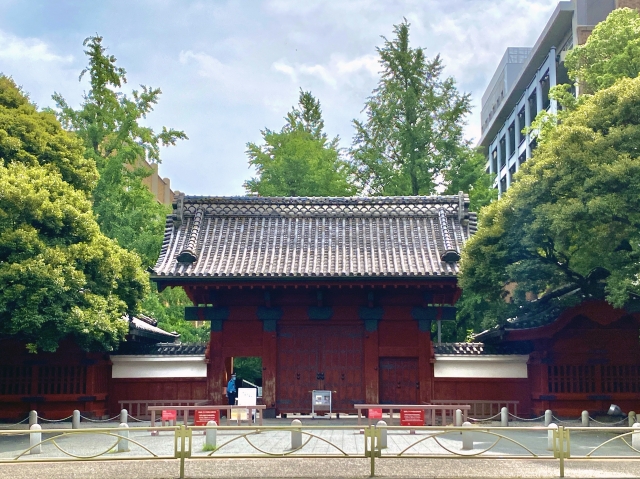 Mr. Izawa is one of Japan's top quiz players, having previously participated and won the "National High School Quiz Championship" two years in a row as a member of Kaisei High School, and also won the popular TBS program "King of Tokyo University.
Entering the year 2022, Yusuke Narita, an entrepreneur from the University of Tokyo, is also attracting a lot of attention.
An assistant professor at Yale University, Narita is popular for his radical ideas as a commentator on the Internet and TV shows, in addition to running a company at the university.
He is very unique, for example, the lenses of his glasses are divided into square and round on the left and right sides.
Kyoto University
Kyoto University is Japan's second national university, located in Kyoto City, Kyoto Prefecture.
Known as "Kyoto University of the East and Kyoto University of the West," it is a very famous university along with the University of Tokyo.
The founding spirit of the university is "liberal academic culture.
It has produced eight Nobel laureates and is ranked 61st in the world university rankings.
With 10 faculties and more than 40 research institutes, research in all academic fields is conducted.
The university has approximately 22,000 students enrolled and a very large number of faculty members, with a "faculty to student 6.5" ratio.
This ratio indicates that the school focuses on small-group education.
Many students are employed by companies in western Japan, such as Kansai Electric Power Company, Osaka Gas, and JR Tokai, and because of the large number of talented people, a very large number of young people are starting their own businesses.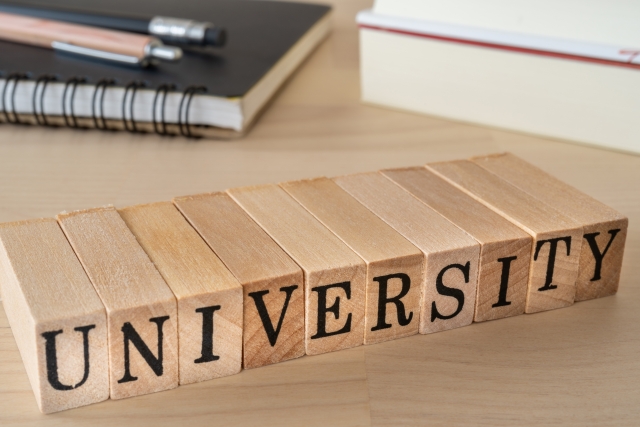 Tohoku University
Tohoku University, founded in 1907, is a national university located in Sendai City, Miyagi Prefecture.
Tohoku University is a national university founded in 1907 and located in Sendai City, Miyagi Prefecture, with three principles. The three principles are "Research First," "Open-Door," and "Respect for Practical Learning.
The university is rooted not only in the natural sciences, but also in the humanities and social sciences.
In the Japanese edition of THE World University Rankings, it is ranked No. 1, ahead of the University of Tokyo and Kyoto University.
While the University of Tokyo is the University of Tokyo in the Kanto region and Kyoto University (or Osaka University) in the Kansai region, students living in the Tohoku region target Tohoku University.
Other Famous Universities
While the above three universities are among Japan's top-ranked universities, there are several others that are comparable to them.
Osaka University
Tokyo Institute of Technology
Hokkaido University
Kyushu University
Nagoya University
University of Tsukuba
Hiroshima University
Keio University
As you can see, there are many high-level, well-known universities in various regions of Japan.
In addition, graduates of these universities are positioned as highly regarded human resources in society.
Conclusion
In this article, we have described the "Top 3 Famous Universities in Japan.
For foreigners, it is not at all clear which university is the best university.
If you know the famous universities introduced here, you should be able to enter conversations about academic backgrounds and other topics.
Make your life a wonderful journey with HH Japanese tutors
Want to learn more about Japanese culture and useful Japanese phrases? Learn more efficiently and have more fun with HH's Japanese tutors. Try our free e-learning course today!
HH JapaNeeds
Your tutor. Your time. Your location.
https://hh-japaneeds.com/