As of 2022, you have cashless systems in many countries around the world.
This system is very convenient because it allows people to shop and receive services without carrying cash.
Such cashless systems are steadily becoming popular in Japan.
If you are traveling to Japan or staying in Japan for more than 6 months, it is a good idea to know about "available cashless services".
In this issue, we would like to explain such "types of cashless services available in Japan.
Japan lags behind the rest of the world in the diffusion of cashless payment systems.
In neighboring South Korea, the cashless usage rate exceeds 96%.
Also, in China, Canada, the UK, Australia, and other countries, the usage rate exceeds 60%.
In contrast, Japan's usage rate is still not high, at around 32.5%.
However, the Ministry of Economy, Trade and Industry has set a target of 40% cashless rate by 2025 and 80% in the future, and the usage rate is expected to increase rapidly.
Types of Cashless Services Available in Japan
Let's take a look at the types of cashless transactions available in Japan.
If you have a good grasp of these, you should be able to shop and receive services smoothly in Japan.
Traffic IC cards
Although you may not use it much when traveling, if you are an international student or staying in Japan for work for a certain period of time, a "transportation system IC card" is very convenient.
Especially if you commute to work or school using public transportation, you will need this card, which is very convenient because you do not have to go out of your way to buy a ticket.
In addition to transportation, the card can also be used to make payments at vending machines and stores.
There are two types of Suica cards. There is the prepaid type, which is charged in advance, and the postpaid type, which is paid later.
Suica: Within the jurisdiction of East Japan Railway Company
PASMO: Areas in the Tokyo metropolitan area, including Tokyo and Kanagawa
ICOCA: Western Japan area
manaca: Tokai area including Aichi, Shizuoka, Yamanashi, etc.
TOICA: JR Tokai area
Kitaca: IR Hokkaido area
SUGOCA: JR Kyushu area
nimoca: Kyushu area including Fukuoka and Kumamoto
As you can see, a single transportation system IC card cannot be used throughout Japan; there is a dedicated card for each region.
Therefore, it is necessary to create a transportation system IC card for the region in which you live.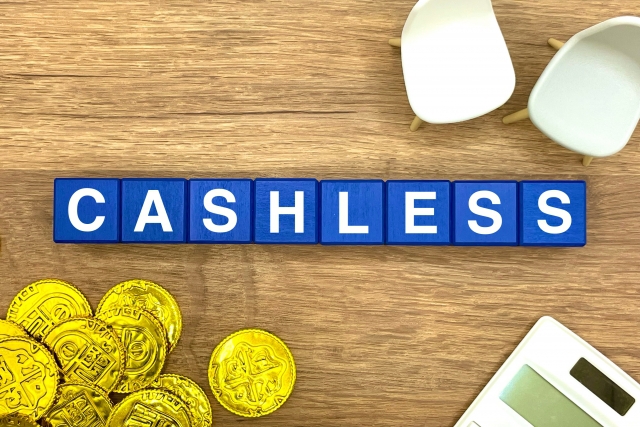 Mobile Payment
Mobile payment has spread rapidly in recent years.
Smartphones are often found in pockets or bags, and payments can be made smoothly by simply holding them up without having to take out one's wallet.
Since 2018, mobile payments such as PayPay and LINE Pay have become very popular, partly due to their excellent campaigns.
In Japan, the following services are mainly used
Air Pay
Rakuten Pay
STORES payment
Square
The following services are available at stores where payment terminals provided by each company are installed.
Stores prepare QR codes, which can be read to make payments.
The ability to link each credit card to the QR code is also a nice feature.
Another appeal of mobile payment is that there are no initial or monthly fees, and the settlement fee is as low as approximately 2%.
In addition, there are benefits such as point rewards.
For those using older model smartphones, there are some disadvantages such as slow operation and long settlement times, but having one of these payment methods will be very convenient and make life easier.
In addition to these seven payment methods, more and more stores in Japan are now supporting WeChat Pay, which is used in China.
As more places become compatible with WeChat Pay in the future, it should become easier for Chinese people to spend time in Japan.
In addition to the above payment methods, there are also "Apple Pay", "d-pay", "au PAY", "Melpay", "Famipay", and "Amazon Pay".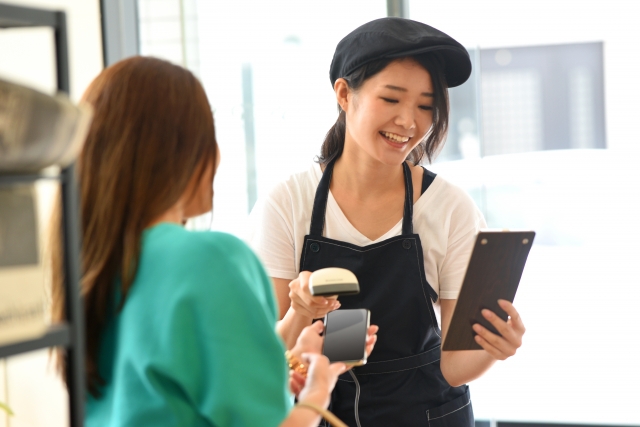 Credit card payment
In Japan, credit card payments are still more common than the aforementioned mobile payments.
Younger generations tend to shift to mobile payments, but credit card usage is very high among Japanese in their 40s and older.
VISA
Mastercard
JCB
American Express
Diners Club
In particular, VISA, Mastercard, and JCB have a very large number of merchants and can be used at most stores.
In addition to regular credit cards that allow lump-sum, installment, and revolving payments, there is also a type of credit card known as a "debit card.
This is basically a credit card that can be issued without screening, and the amount used will be deducted from your bank account at the same time as payment is made.
If you cannot get a credit card for some reason, you can get a debit card.
Conclusion
In this article, we have explained the "types of cashless services available in Japan.
In Japan, cashless services such as transportation IC cards, mobile payments, and credit cards are offered in each region.
Many people have more than one cashless service, so why not issue one when you come to Japan?
Make your life a wonderful journey with HH Japanese tutors
Want to learn more about Japanese culture and useful Japanese phrases? Learn more efficiently and have more fun with HH's Japanese tutors. Try our free e-learning course today!
HH JapaNeeds
Your tutor. Your time. Your location.
https://hh-japaneeds.com/