Many people may stay in Japan for six months to several years for work or other reasons.
At such times, a "cell phone" becomes indispensable.
In this day and age, it has become an absolutely necessary tool not only for communication, but also for obtaining all kinds of information.
However, because the environment is different from our home country, we often have questions and concerns such as "I don't know what kind of smartphone contract I should get" or "What kind of company is there to begin with? and "What kind of companies are there in the first place?
In this article, we would like to explain the "List and Recommendation of Mobile Phone Carriers in Japan" for those people.
Let's prepare what you need to sign up for a smartphone contract.
No matter which company you choose to sign up for a smartphone contract with, you will need to go through the necessary procedures and fees.
Before going to sign a contract, be sure to prepare the necessary items.
Residence card, permanent resident card, passport, or driver's license (international driver's license is not acceptable)
Bank passbook or cash card
Bank passbook or cash card
Smartphone payment (credit card if paying by credit card)
Note that in many cases, especially for foreign nationals, identification documents with a photo are required, so a health insurance card alone may not be enough to pass the screening.
List of Japanese Mobile Phone Carriers
There are three major cell phone carriers and several low-cost carriers in Japan.
The following is a list of their respective rates, gigabytes, and other details.
However, each carrier has its own detailed price plans and discount eligibility requirements, so be sure to check each official website carefully before choosing the right plan for you.
Docomo
Docomo, one of the three major carriers in Japan, has the largest number of users in Japan with a market share of approximately 36%.
The price for "~1GB" is 1,815 yen (3,465 yen for non-transfer users), "~3GB" is 4,565 yen, and "~20GB" is 7,205 yen.
There is no unlimited plan, and a maximum limit of 60 GB is imposed.
Therefore, it is not suitable for users who need a large amount of capacity.
As a major company, the signal is very stable, and you can use your smartphone without stress.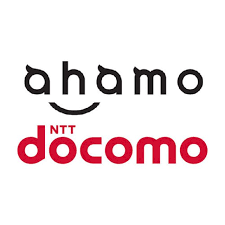 au
au is one of the three major carriers in Japan, along with Docomo, and has a large number of users with a market share of approximately 27%.
The price is 2,288 yen for up to "~3GB" and 5,665 yen for "~20GB" (7,238 yen for unlimited).
The fact that there are au stores nationwide and that customers can get immediate service if they have trouble with their cell phones is a big advantage.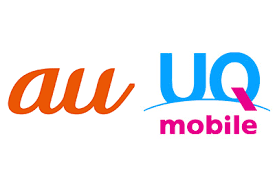 Softbank
With a market share of approximately 21%, SoftBank has slightly fewer users than the other three major carriers.
The price is 2,178 yen for "up to 3GB" and 7,238 yen for "unlimited".
One of the advantages of this service is that it can be linked to PayPay, so you can earn points.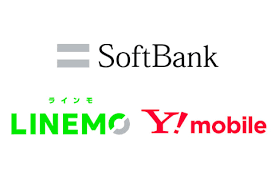 Cheap phone options are also available
We also recommend other options besides the three major carriers mentioned above.
The reason is that they are extremely inexpensive.
Rakuten Mobile, whose popularity has skyrocketed in recent years, offers a very inexpensive rate plan: 1,078 yen for "~3GB," 2,178 yen for "~20GB," and 3,278 yen for an unlimited plan.
The number of users exceeds 6 million.
They have their own lines, and au lines are also available as partner lines.
This means that stable communication is possible even in mountainous areas and on remote islands.
Y-Mobile" is another very popular low-cost smartphone.
It uses Softbank's signal, so stable communication is possible.
The price plans are quite inexpensive: 990 yen for "~3GB," 2,090 yen for "~15GB," and 2,970 yen for "~25GB.
The third recommended low-cost smartphone carrier is UQ Mobile.
The price for "~3GB" is 1,628 yen, "~15GB" is 2,728 yen, and "~25GB" is 3,828 yen.
Since au's signal is used, stable communication is also available here.
It is also known as a carrier that is relatively easy for foreigners to pass the screening process, so those who have failed the screening process at other companies may want to try applying to UQ Mobile.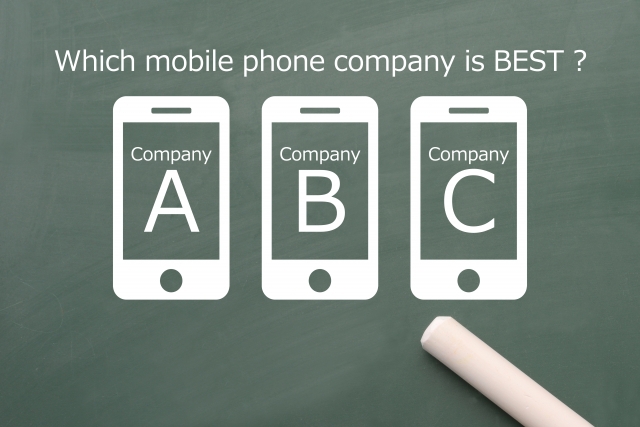 Recommendations if you cannot pass the screening
If you fail the screening process for a smartphone contract and are unable to purchase one, we recommend that you choose the option of paying for the phone in a lump sum with a credit card.
If you practice this method, it will be much easier to pass the screening, so those who are worried about "not passing the screening" should try it.
In the case that you have "more than two years of residency remaining," the screening process may not be as severe, but if you do not meet this criterion, the possibility of failing the screening process is extremely high.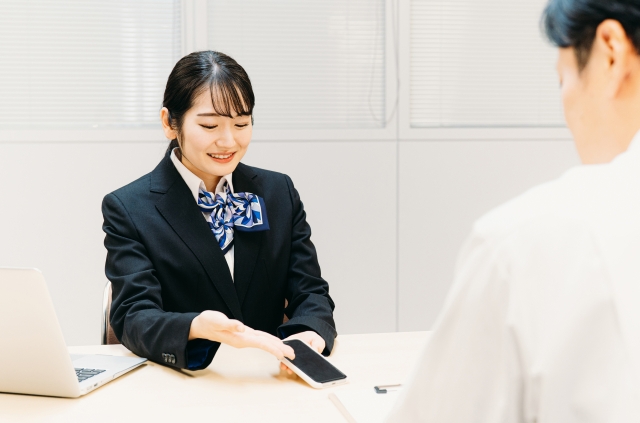 Conclusion
In this article, we have explained the "List of Mobile Phone Carriers in Japan and Recommendations.
In Japan, there are three major carriers, docomo, au, and Softbank, but budget smartphone carriers such as Rakuten Mobile, UQ Mobile, and Y-Mobile have also become very popular.
Be sure to consider each company's design, ease of connectivity, and price plans before signing up for the smartphone that best suits your needs.