It is said that there are about 1.3 million foreigners working in Japan on work visas.
Many of them may be thinking of working in Japan in the future.
Working in Japan is possible for up to 5 years, so you can work from the hip.
And if you are going to work in Japan for a long time, you will need a "car" for transportation, right?
In this issue, we would like to explain about such "popular car models and new car prices in Japan.
Popular Car Models in Japan
In Japan, the automobile industry is thriving and there are many world-class companies (Toyota, Nissan, Honda, etc.).
As a result, a wide variety of car models are sold in Japan, and it is often difficult to decide which one to purchase.
Here are some of the most popular car models as of 2022.
Kei Cars
Kei cars are smaller in displacement than regular cars, with a displacement of 660 cc or less.
They are designed to accommodate four adults, but recently released kei cars are designed to have a wider interior, allowing for a more spacious ride.
They are also economical, with lower prices, better fuel efficiency, and lower vehicle inspections and taxes.
If you live alone or with two other people, a light car is definitely the way to go.
Popular car models are as follows
Honda N-BOX
The N-BOX, currently on sale, is the second model released in 2017 and has been the No. 1 selling light car for a whopping seven consecutive years.
Its spacious interior space and design quality are attractive, and its stable driving performance is also a factor in its popularity.
Prices range from 1,480,000 yen to 2,170,000 yen, which is high for a minicar, but the satisfaction level should be quite high.
Daihatsu Move Canvas
Daihatsu Move is another popular kei car, and the Move Canvas is quite popular among them.
Its cute body is perfect for women.
The Move Canvas looks like a Wagen bus and has sliding doors.
It features fashionable and small turning circle, making it an ideal vehicle for city driving.
Prices range from 1.13 million yen to 1.75 million yen.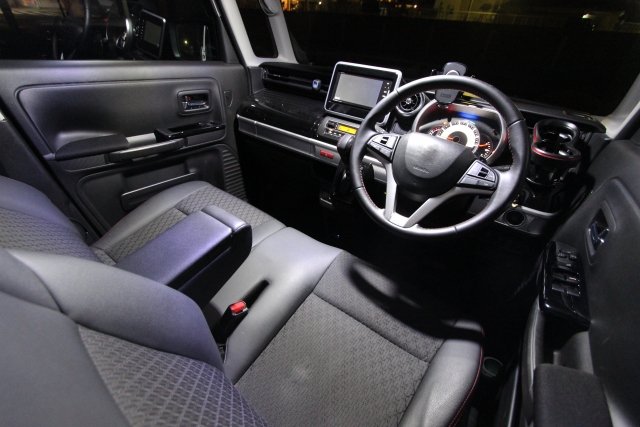 Compact car
Compact cars" are popular, although they do not enjoy the same preferential treatment in terms of vehicle inspections and taxes as mini cars.
In terms of displacement, a compact car is a car with a displacement of about 1,000 to 1,500 liters.
For those who say, "I don't feel comfortable with a mini car, but a regular car is too big. Compact cars are especially recommended for those who are "a little nervous about a mini car, but a regular car is too big.
Toyota Aqua
The second generation of Toyota Aqua was released in 2021 and is a very popular car.
There are several points of its popularity.
Low fuel consumption, especially among hybrid cars.
Powerful yet smooth acceleration thanks to a feature called "Pleasure Pedal" ・Light weight of the car makes it comfortable to drive.
Excellent handling stability despite being a compact car ・ Large interior space due to its light weight
Prices range from 2,090,000 yen to 2,600,000 yen.
Nissan Note
The Nissan Note is a stable and popular car model whose second generation was released in 2016.
It is one of Nissan's representative compact cars, characterized by smooth acceleration and good fuel economy.
An electric car equipped with advanced technology called "e-POWER" is also available, but its price is considerably higher than that of gasoline-powered cars.
Prices range from 2.03 million yen to 2.88 million yen.
Mazda Roadster
The Mazda Roadster is a car that has remained popular in Japan for many years since the first generation model was launched in 1989.
The current model is the fourth generation, released in 2015.
Its distinctive feature is "coolness.
It is a 1496㏄ open two-seater with a design that sports car enthusiasts will love.
Its handling is nimble and it can carry a surprising amount of luggage, so you will not feel inconvenienced.
Prices range from 2,620,000 yen to 3,350,000 yen.
Standard car
Compared to mini cars, standard cars have a larger displacement, exceeding 2,000 cc.
Although the price of a new car is considerably higher, they offer a comfortable ride and spacious interior.
Mazda CX-5
Mazda's CX-5 is a standard car that is especially popular among men.
It features a cool, intrepid appearance that makes mature men want to drive it.
It also has very high driving performance and supports optimal driving on highways, snowy roads, and other driving situations.
Prices range from 2,670,000 yen to 4,030,000 yen, which is quite expensive, but if you sell it when you leave Japan, you should be able to get a very good price for it.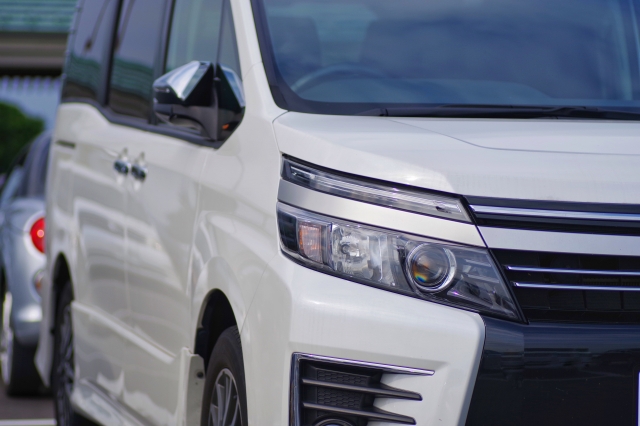 Toyota Voxy
The Toyota Voxy, with a displacement of 2000㏄, is a popular family car, but it is also ideal for active people.
The fourth generation is being released in January 2022.
It has a very spacious interior, so you can carry a large load for surfing, fishing, camping, snowboarding, and other sports without feeling cramped at all.
It has three rows of seats, so it can be used by five to seven friends who often go out together.
The price is about 3,090,000 yen to 3,960,000 yen.
Conclusion
In this article, we have explained about "popular Japanese car models and new car prices.
All Japanese cars are high-performance and safe, and there is a great variety of car models.
You may be at a loss when purchasing a car, but please consider the car models introduced here as one of your options.
There is also the option of a "used car" instead of a new car.
Although the amount of money will vary greatly depending on the mileage and deterioration, you should be able to purchase a car that fits your budget.
Make your life a wonderful journey with HH Japanese tutors
Want to learn more about Japanese culture and useful Japanese phrases? Learn more efficiently and have more fun with HH's Japanese tutors. Try our free e-learning course today!
HH JapaNeeds
Your tutor. Your time. Your location.
https://hh-japaneeds.com/