It may not be good for your health, but many of us still can't stop eating sweets, can we?
In the U.S. and other countries, "Pringles," "M&Ms," "Snickers," and "Oreos" are well-known, but there are several sweets in Japan that are just as delicious and popular as these popular products.
Some people are so surprised by the taste of Japanese snacks when they visit Japan that they order them again when they return home.
Japanese confectionery manufacturing technology is at a very high level.
In this article, we would like to explain about such "standard & popular confections in Japan.
Standard Japanese Sweets & Popular Sweets
Many people buy souvenirs when they have a few days left in Japan.
Many people buy local specialties, but many people also buy Japanese sweets as souvenirs.
The following confections are some of the most popular and popular souvenirs to buy.
Pocky ポッキー
Pocky" is a chocolate candy produced by the Japanese confectionery manufacturer Ezaki Glico.
Since its launch in 1966, it has become a classic confectionery in Japan.
It is sold worldwide and has been recognized by Guinness World Records as the best-selling chocolate-coated biscuit of 2019.
One of the reasons for its popularity is its "easy-eatability" that allows you to eat it easily without getting your hands dirty.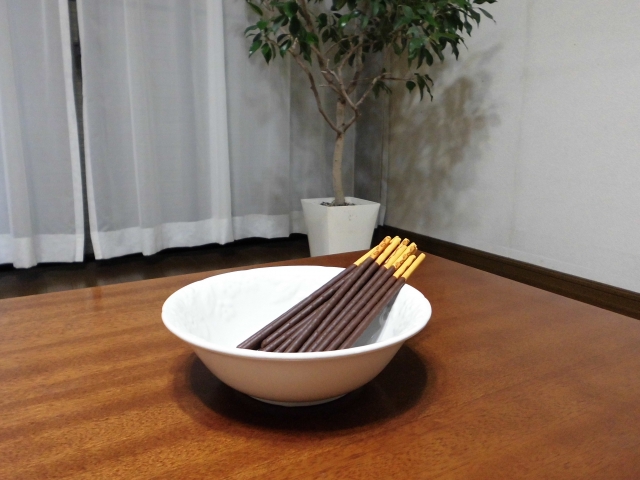 Kit Kat キットカット
Kit Kat, manufactured by Nestlé, is another classic and very popular chocolate snack.
The texture and taste of the layered wafers coated with chocolate are addictive.
Kit Kat is also sold in countries around the world, but the package design and flavor differ from country to country.
The catch copy "Have a break, Have a KitKat" is very famous in Japan.
The word "Kit Kat" is pronounced like the Japanese word "kitto katsu" ("surely win"), making it popular as a gift for students preparing for exams.
Nestlé has also designed the packaging to include a message.
Takenokonosato たけのこの里
Takenokonosato, manufactured by Meiji Co., Ltd. is another very popular classic snack.
Since its launch in 1979, it has been loved by many Japanese people along with its sister product "Kikonoyama.
It is a cookie with a chocolate coating on the outside and looks just like a bamboo shoot.
In Japan, "Which do you prefer, Kinokonoyama or Takenokonosato? is a standard conversation in Japan, with about two out of three people preferring the Take-no-Sato brand.
Alfort アルフォート
Alfort, manufactured by Bourbon, is another popular chocolate snack.
It was launched in 1994, making it a latecomer to the market compared to other classic products, but it became popular immediately after its launch and has maintained its popularity well into the 2020s.
It is characterized by a sailing ship on its chocolate surface.
A variety of varieties are available, including milk chocolate, vanilla white, aroma bitter, kinako, strawberry, and milk tea.
They are also sold in large family-size bags.
Jagarico ジャガリコ
Jagarico, manufactured by Calbee, has become a standard and extremely popular snack food.
Since its launch in 1995, it has enjoyed overwhelming popularity.
Loaded potatoes are made into thin sticks, deep-fried in oil, and sold in cup-shaped containers.
Its crunchy texture and salty flavor are so good that once you start eating it, you cannot stop.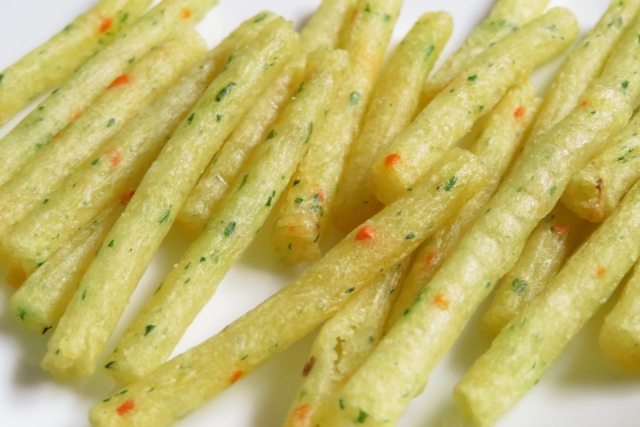 Karamucho カラムーチョ
Karamucho, manufactured by KOIKEYA, is a spicy and tasty snack based on the flavor of hot chili.
Until then, the company's "Potato Chips" were well known, but Karamucho, released in 1984, quickly gained recognition and became one of the company's signature products.
The "spicy but tasty" sensation often leads to eating an entire bag before one realizes it.
However, when it first went on sale, it did not sell at all because of its high price and the fact that it was a snack food that had never been sold before.
Later, they were introduced in convenience stores and became an explosive hit.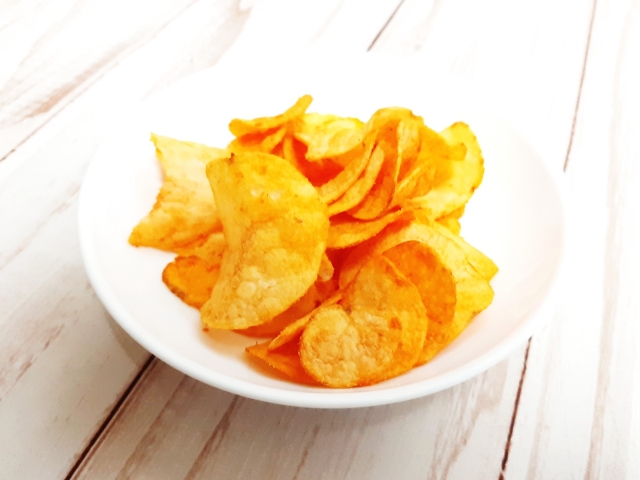 Hi-Chew ハイチュウ
Hi-Chews, manufactured by Morinaga Seika, are a classic chewing soft candy product that continues to be very popular in the 2020s.
Its history is quite old, having been launched in 1956.
It is available in grape, green apple, strawberry, muscat, lemon, and many other varieties, and there are also many limited time and regional flavors.
It has become popular with both children and adults, but its only disadvantage is that it is very sticky and can cause tooth fillings to come off.
Conclusion
In this article, we have explained about "standard & popular sweets in Japan.
Although we have listed 7 standard & popular snacks, there are really many other delicious snacks available in Japan.
If you go to convenience stores or supermarkets, you will find a tempting array of sweets in the sweets corner.
If you eat too many, you will gain weight, but why not try a few when you visit Japan?