Due to historical backgrounds, many people in Japan and South Korea had negative thoughts until a decade ago.
However, in the 2000s, the number of Koreans active in Japan increased, and the awareness of Korea gradually changed.
And in the 2020s, the momentum has increased, and the number of people who "love Korea" has increased significantly.
So why is Korean culture so popular in Japan?
In this article, I would like to explain why South Korea is booming in Japan.
What is the Korean boom happening in Japan?
As of 2022, many Korean products are imported in Japan and sold as popular products.
Also, the number of Korean artists and idols who are active in Japan is increasing, and in some cases they are even more popular than Japanese celebrities.
Let's take a look at some of the reasons why there is such a Korean boom in Japan.
Food is popular
Korean foods such as "Cheese Hattog", "Toppogi", and "Team Dakgalbi" are popular in Japan.
As of 2022, there are "Korean waffles" with ice cream, whipped cream, and fruits sandwiched between articles, "Numaru bread" with evolutionary garlic bread, and "Oshi color" that is the color of artists and idols (members who are pushing). drinks are popular.
In addition, "Chimutak", which is a salty-sweet stew of whole chicken with vegetables and noodles, is also popular.
Kimchi, a Korean soul food, has already been set up and lined up in the corners of Japanese supermarkets, and Korean dishes such as yukhoe, bibimbap, samgyetang, and namul have become popular as familiar foods.
Most of the menus use chili peppers, which are rarely used in Japan.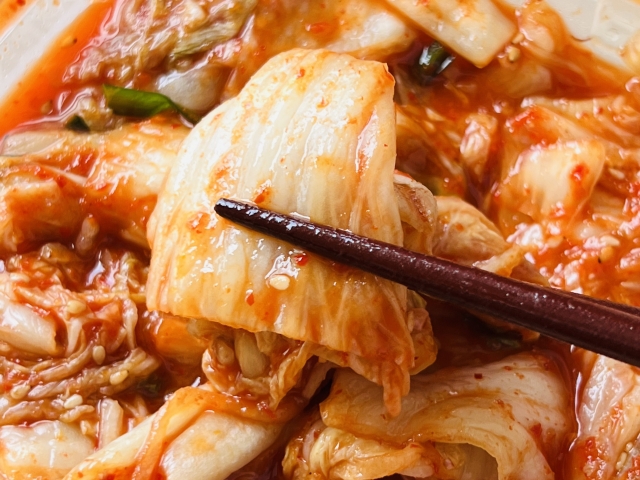 Artists and idols are popular
When the Korean boom came to Japan in the 2000s, Korean artists and idols also became very popular.
Today, it has fully established a genre such as "K-POP".
Starting with the female solo artist "BoA", there are so many Korean artists such as "TVXQ", "Supernova", "BIGBANG", "KARA", "Girls' Generation", "2PM", "TWICE", "NiziU", and "LE SSERAFIM". Idols are a hot topic in Japan.
And above all, "BTS" boasts overwhelming popularity as of 2022.
BTS has released various hit songs to the world, starting with the worldwide hit "Dynamite".
It also became a big topic when it was nominated for a Grammy Award.
A 7-member group, they were weaker than other groups at first, but they gradually rose to prominence.
By making full use of SNS, their popularity caught fire and they quickly grew into a popular K-POP group.
Both singing and dancing are good, but the high evaluation of the songs is also a big factor.
Each member's individuality is also attractive, and the fact that they get along very well is also a reason for their popularity.
Korean drama popular
In Japan, "Winter Sonata", which was broadcast from 2003 to 2004, became very popular and sparked the Korean boom.
"Crash Landing on You" and "What's Wrong With Secretary Kim?" ", "Descendants of the Sun", and many other popular dramas have been broadcast since then, and the genre of "Korean drama" has been established in Japanese VOD.
Korean dramas are especially popular among Japanese women.
It's rooted as a complete culture rather than a boom, so if there are good works in the future, it will definitely be a big topic.
Due to the influence of Korean dramas, men with salty faces like Koreans are now popular in Japan.
More and more people are traveling to Japan and South Korea
There are quite a lot of Koreans who visit Japan every year, about 5 million to about 7.5 million, and the number of people traveling from Japan to South Korea has increased considerably in the last 20 years.
In the 1990s, the number was about 1.6 million, but in the last few years, around 3 million Japanese have visited South Korea.
Both countries have political problems, but young people do not see it as such a big problem, and many people go back and forth between Japan and South Korea.
The number of Japanese who have Korean friends has increased, and the people of both countries are getting closer.
Summary
This time, I explained the reason why Korea is booming in Japan.
With more opportunities for Japanese and Koreans to visit each other's countries, Korean foods, artists, idols, and Korean dramas are becoming more popular in Japan, making Korea more accessible.
You may not be able to tell them apart because they look alike, but if you are staying in Japan, you will likely run into Koreans unexpectedly.
Koreans are more proficient in English than Japanese, so maybe we can communicate more smoothly than Japanese.