In Japan, "idols" have long been a part of the zeitgeist.
While there are many male idols, female idols are known for their particularly large numbers.
Foreigners who stay in Japan for a long time may be surprised at the number of female idols when they see them on TV or the Internet.
However, if you take a closer look at each idol, you may be able to create your own "guess-men" (members you are pushing for) because they not only look cute on the outside but also have strong personalities.
Each group also has a different "personality.
In this article, I would like to explain about such "popular female idol groups in Japan.
Popular Female Idol Groups in Japan
Let's take a look at some of the "female idol groups" that are actually popular in Japan.
If you can remember the name of the group and a few popular members, you will be able to join in conversations about idols.
Nogizaka46
Nogizaka46 is the most popular female idol group as of January 2023.
The group was founded in August 2011 and has been active for more than 10 years, but still remains at the top of the idol world.
The group was originally established as an "official rival" to an idol group called AKB48.
When the group was first launched, AKB48 was extremely popular, and it was difficult for them to become a rival, but they came to be recognized as a "neat idol" that emphasized beauty in appearance, which was different from AKB48's appeal, and by 2015, they were completely called the number one idol group in Japan. By 2015, the group had become Japan's number one idol group.
The group is already in the process of having its 5th term members join the group, with only one each of the 1st and 2nd term members remaining.
The graduation of the ace Asuka Saito, whose activities end on December 31, 2022, in particular, is an event that will affect the group's popularity.
However, since many members with ace-level popularity remain, including third-term students Mizuki Yamashita and Yuki Yoda and fourth-term students Sakura Endo and Haruka Kaki, it is believed that there will be no sudden decline in popularity in 2023.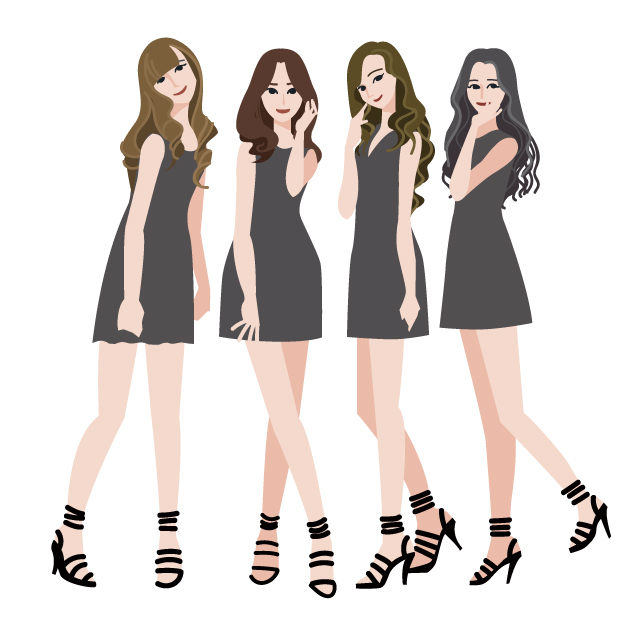 Sakurazaka46
Sakurazaka46 is a sister idol group to Nogizaka46 that was formed in August 2015.
It was originally called "Zelkova46" but changed its name in October 2020.
It is a "sakamichi" idol group like Nogizaka46 and is produced by the same producer, Yasushi Akimoto.
Although they have lost out to the momentum of Nogizaka46, they have steadily increased their popularity as a group and contributed to the progress of the Saka-do-kei idol group.
The group has many members with top-class visual qualities as idols, such as Hikaru Morita, Yui Kobayashi, Natsuzu Fujiyoshi, and Yasuno Tamura.
In the past, the group included popular members such as Yurina Hirate and Neru Nagahama, who are among the most popular in the idol world. (They have already graduated now)
Hinatazaka46
After 2023, possibly surpassing Nogizaka46 is Hinatazaka46.
Hinatazaka46 was originally an idol group called Keyakizaka46 (formed in November 2015), derived from the aforementioned Sakurazaka46 (then called Keyakizaka46).
After changing their name in February 2019, they steadily gained popularity and have now grown to gain a large fan base.
Nao Kosaka is by far the most popular.
She is one of the most visually stunning idols in the world, and with the graduation of Asuka Saito of Nogizaka46, she has the potential to become an idol icon in the future.
Other members of the group include Fumiho Kato, Kyoko Saito, and Yona Kawada, all of whom have outstanding visuals.
In addition, Yuka Kageyama's popularity has recently skyrocketed.
Although not that popular as an idol, she has made a breakthrough in 2022 as an "idol who knows a lot about soccer.
She is also famous as a tactical maniac, and her knowledge of the game is astonishing to many professional soccer players.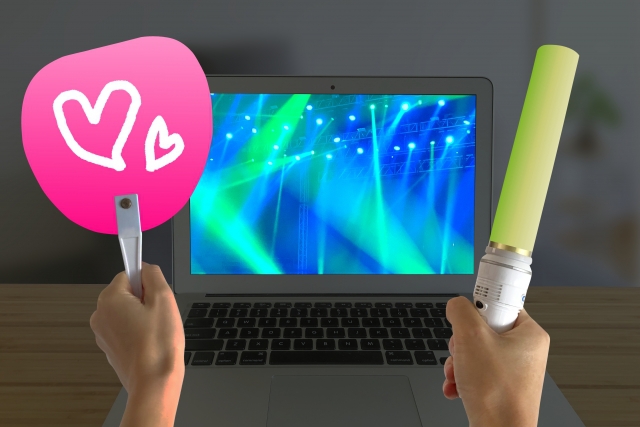 Korean idols
Japanese idols are dominated by the aforementioned Sakamichi idols, and the popularity of groups such as Momoiro Clover Z is still going strong.
AKB48-type idols also continue to exist, but in terms of popularity, they have honestly declined considerably.
Instead, "Korean idols" are on the rise.
TWICE," formed by members from Korea, Japan, and Taiwan, is very popular in Japan for its overwhelming visual appeal.
They have also released hit songs such as "TT" and "LIKEY.
Especially Momo, a Japanese girl, has become an icon among Korean idols.
Others such as "NiziU" and "Kep1er" have also gained solid popularity.
Then there is "LE SSERAFIM," which has quickly gained popularity in 2022.
Composed of two Koreans, one Korean-American, and two Japanese, the group has an appealing blend of "cool" and "cute.
They are also good dancers, and can be said to be idols that are enjoyable to watch.
Conclusion
In this article, I have explained about "popular female idol groups in Japan.
If you have some knowledge of Nogizaka46, Sakurazaka46, Hyuhizaka46, and Korean idols, you should be able to keep up with the conversation about female idols.
If you know the cute Japanese idols and their individual personalities and charms, you may even be able to find your own "guess-men"!