Many people think of female idols when they think of "idols," but in fact, "male idols" have become as popular as their female counterparts.
In Japan, the "Johnny's" idol agency has been very popular since the 1970s and continues to be the center of the idol world in the 2020s.
In recent years, however, "Korean idols" have also become very popular.
Knowing some of the popular groups and their popular members will be useful for small talk with Japanese people.
In this article, I would like to explain about such "popular male idol groups in Japan.
Male idols are basically divided into two major groups: "Johnny's" and "Korean idols.
As mentioned at the beginning of this article, there are many male idols in Japan, and they are divided into two major groups.
One is "Johnny's," which has long reigned at the top of the male idol world, and the other is "Korean idols," which have emerged since the 2000s.
Let's take a look at the popular groups of each.
Johnny's Office
Johnny's Office is an entertainment agency that has a large number of Japanese male idols.
Due to the death of its founder, Mr. Janie Kitagawa, in 2019, many popular idols have left the office.
However, many of Japan's leading male idols are still active in the company.
King & Prince
King & Prince is an idol group formed in 2015.
They were the last group that Mr. Janie Kitagawa debuted, and they are one of the most popular groups in Japan.
However, on May 22, 2023, three members, Shiyou Hirano, Yuta Kishi, and Yuta Jinguji, will leave the group, and after that, Ren Nagase and Kaito Takahashi will continue their activities.
The number of members of their fan club is the largest in the Johnny's group.
The music video for "Cinderella Girl" has become so popular that it has been viewed over 35 million times on YouTube.
SnowMan
SnowMan is one of the most popular male idol groups in Japan.
Produced by Hideaki Takizawa, who served as vice president of the group, SnowMan was the first Japanese group to consist of nine members and is known for its acrobatic dance moves.
The group's fan club membership is the second largest in the office.
With top-class CD sales, they will continue to be a pillar of Johnny's in the future.
Kanjani Eight
Formed in 2002, Kanjani Eight is a five-member male idol group, and although all members are over 35 years old, they are still one of the most popular groups in Johnny's. They have been the dominant number one group in Johnny's for a long time.
For a long time, they were in the shadow of the overwhelming number one group of Johnny's, Arashi, but since they suspended their activities at the end of 2020, they have become one of the signature groups of Johnny's.
They have the third largest number of fan club members among the Johnny's, and their singing as well as their unique Kansai accent and their ability to perform toe-kyu are also attractive to fans.
Korean Idols
Korean idols are characterized by their neutral faces and powerful dance performances, depending on the group.
The most popular groups are as follows
BTS
A male hip-hop group BTS that debuted in South Korea in 2013 and is currently on hiatus as of January 2023. (Each member will be performing solo, and member JIN is doing military service in South Korea)
Dynamite, released in August 2020, was nominated for "Best Pop Duo/Group Performance" at the 63rd Grammy Awards.
The music video was released on YouTube and has been viewed over 1.6 billion times.
The following year, in May 2021, "butter" was released.
This song also became very popular, and the music video released on YouTube has been viewed 840 million times.
It is likely that they will mainly focus on individual activities in the future, but may resume activities as a group when JIN's military service ends.
SEVENTEEN
SEVENTEEN is a Korean male idol group that debuted in Korea in 2015 and in Japan in 2018.
There are 13 members, all of whom are Korean.
Although they are a large group with 13 members, they have a good reputation for their intense dancing.
Each member has a cool appearance and the members get along well with each other, so their fan base is growing rapidly.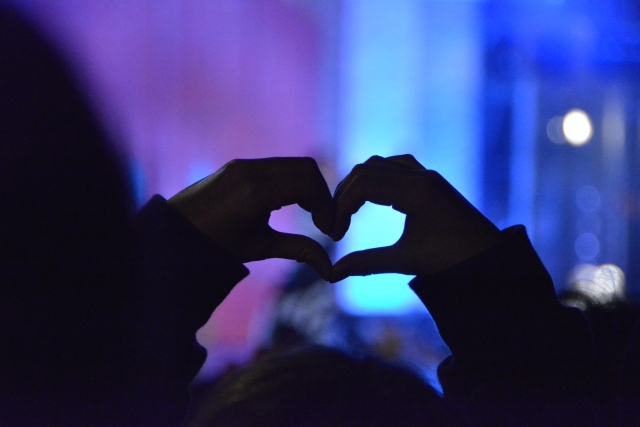 JO1
"JO1" is a male idol group belonging to "LAPONE Entertainment," which was established by the Japanese entertainment agency Yoshimoto Kogyo and the Korean entertainment company CJ ENM.
Although Korean in origin, all 11 members are Japanese.
Because their songs and dances are very similar to Korean idols, they are often mistaken for Korean idols.
The group is now gaining momentum, having made its first appearance in the NHK Kohaku Uta Gassen (Red and White Singing Contest) on New Year's Eve 2022.
Their goal is to establish a new music genre called JO1, which is a fusion of J-POP and K-POP.
Their synchronized dance is worth seeing.
Conclusion
In this article, I have explained about "popular male idol groups in Japan.
The Japanese and Korean male idols mentioned here are supported by many Japanese women.
There must be many male idol lovers in your company, so it might be a good idea to learn at least the names of the groups and their hit songs for the sake of small talk.