If you have come all the way to Japan, you want to enjoy the local specialties.
Japan is also known as the "land of gastronomy," where delicious ingredients are prepared and served by the best chefs.
Some wealthy people from overseas even come to Japan just to taste Japanese specialties.
In this article, we would like to explain about such "local specialties and cuisine in various regions of Japan.
Local Specialties and Dishes around Japan
Let us introduce at a glance the local specialties and cuisine of each region of Japan.
Since it is difficult to introduce all the regions, we will list the representative products of each region.
There are also attractive foods in other prefectures that are not introduced here, so when you visit there, be sure to try them by using the Internet or asking local people.
"Genghis Khan ジンギスカン" and "Crab dishes カニ料理" in Hokkaido
Hokkaido is a region that can be described as a foodie's paradise, with a wide variety of local specialties and cuisine.
Among them, "Jingisukan" and "crab dishes" are the most popular.
Jingisukan is a menu item consisting of mutton and vegetables grilled on a special griddle with a raised center.
Some people dislike mutton because of its slightly peculiar taste, but for those who find it delicious, it is a dish that makes them want to visit again and again.
Hokkaido also has the largest catch of crab in Japan, and visitors can enjoy hairy crabs, snow crabs, and king crabs.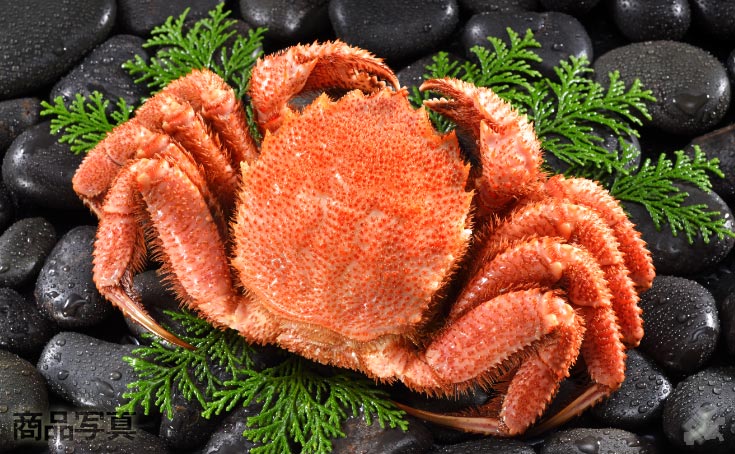 Sendai City, Miyagi Prefecture "Beef tongue 牛タン"
Beef tongue, which has developed in Sendai since the end of World War II, is made by grilling thick slices of beef tongue, most of which are salt-flavored.
It has become so popular that there are dozens of restaurants specializing in beef tongue operating in Sendai City.
If you visit Miyagi Prefecture, you should definitely visit Sendai City and try some.
Tochigi Prefecture "Strawberries いちご" and "Gyoza ギョーザ"
Tochigi Prefecture, located in the northern Kanto region, has two nationally renowned specialty foods: strawberries and gyoza (dumplings).
Tochigi Prefecture is famous for its "Tochiotome" variety of strawberries, which are characterized by their large size, bright colors, and sweet taste.
They are in season from February to April.
Utsunomiya Gyoza (dumplings) from Utsunomiya, the capital of the prefecture, are also very famous.
You can eat as many gyoza as you like because they are packed with vegetables and crispy.
If you have a chance to visit the northern Kanto region, you should definitely try them.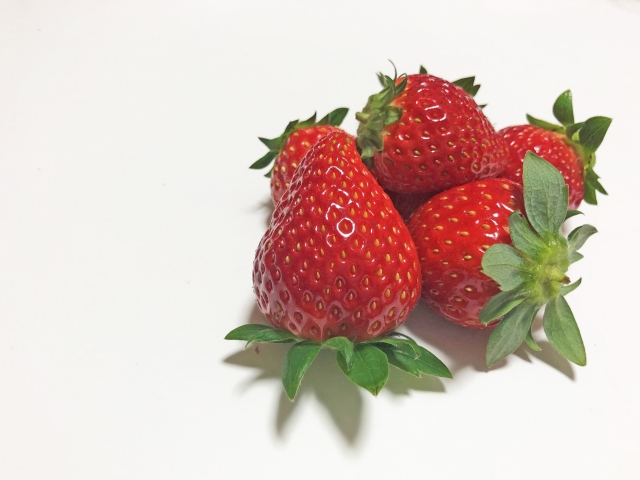 "Natto 納豆" in Mito City, Ibaraki Prefecture
Natto" is a typical food that Japanese people love and foreigners are surprised by.
Mito City in Ibaraki Prefecture is the largest producer of that natto in Japan.
Those who have never eaten natto may be surprised by its sticky texture and indescribable smell.
People who don't like it may not like it very much, but those who find it "delicious" will become addicted to it and want to eat it every day.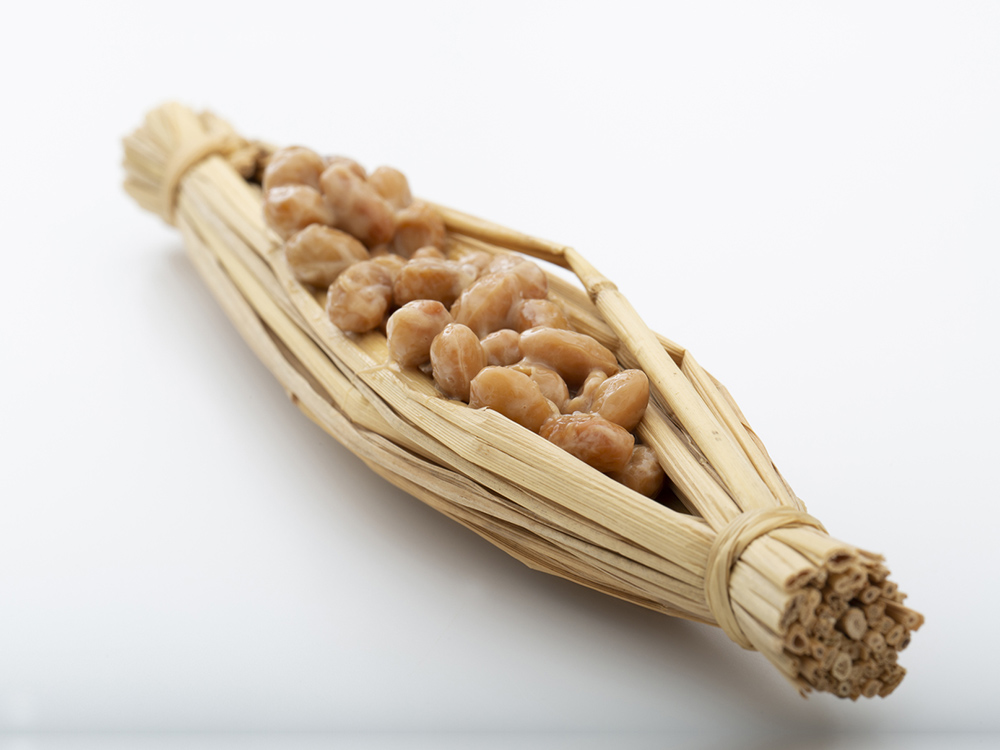 Nagano "apple リンゴ" and "Shinshu soba 信州そば"
Nagano Prefecture, located right in the center of Japan, is a region where apples are very delicious.
The three varieties of apples, "Akiei," "Shinano Sweet," and "Shinano Gold," are all of the highest quality, and are a must-try when visiting Nagano. (Best time to eat them is from October to the end of November)
In addition, "Shinshu soba" is one of the most popular noodles in Japan, and many Japanese people visit Nagano for it.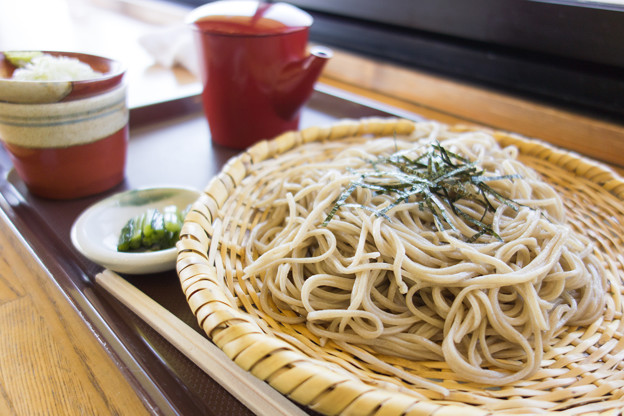 Osaka "Okonomiyaki お好み焼き" and "Takoyaki たこ焼き"
Hiroshima Prefecture is famous for its okonomiyaki, but Osaka is no less popular.
The okonomiyaki eaten in Osaka is called "Kansai-style okonomiyaki." The dough, cabbage, tenkasu and other ingredients are all mixed together before grilling, and pork is placed on top. (Hiroshima-style okonomiyaki is made by grilling the dough and then placing cabbage and meat on top, with noodles inside.)
It is fluffy and tastes very delicious.
Takoyaki is also very popular, and many people say, "I must have takoyaki when I visit Osaka.
Using a special round griddle, the batter is poured and the octopus is placed in.
Takoyaki in Osaka are basically cooked to order, so you can enjoy hot takoyaki.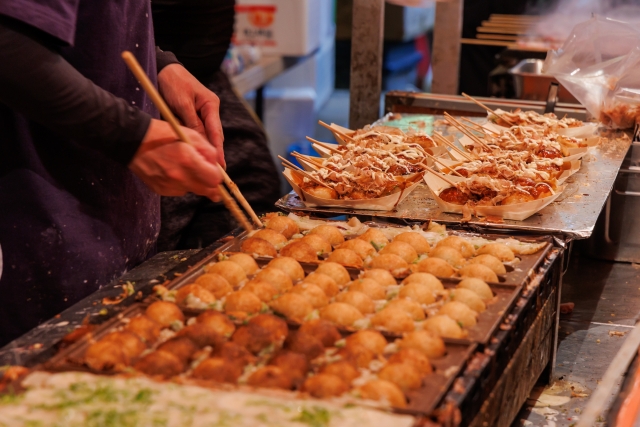 Hiroshima Prefecture "Oyster 牡蠣"
Hiroshima Prefecture produces the largest amount of oysters in Japan.
Oysters account for more than 60% of the total production in Japan, and are so well known among Japanese people as "Oysters = Hiroshima".
Oysters are bivalves, and Hiroshima oysters are characterized by their small shells but large, plump meat and rich flavor.
Oysters from January to February are especially recommended and can be eaten raw.
They are also delicious grilled, and fried oysters have the best flavor.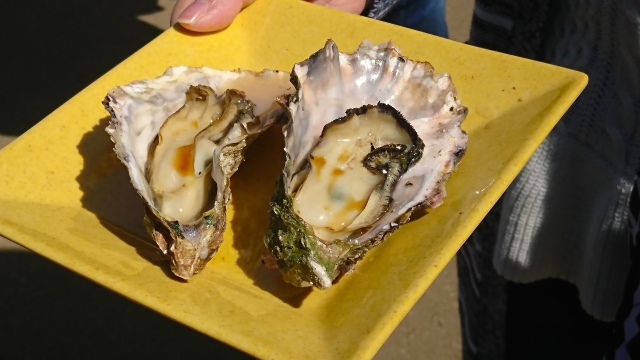 Okinawan "Bitter Gourd ゴーヤ" "Awamori 泡盛" and "Soki Soba ソーキそば"
Okinawa Prefecture is quite a distance south of Japan's main island of Honshu, where a unique culture has developed.
Its mild climate also allows for the development of foods that are not found in Honshu.
"Goya" is one such food.
It is a vegetable characterized by its bitterness, but the Okinawan specialty "Goya Chanpuru ゴーヤ チャンプル" is a great side dish and snack for adults whose t t accounts for the bitterness.
For those who like to drink, "Awamori" with an alcohol content of 30 degrees is recommended.
And "Soki-soba", which is unique to Okinawa, is also the soul food of Okinawans.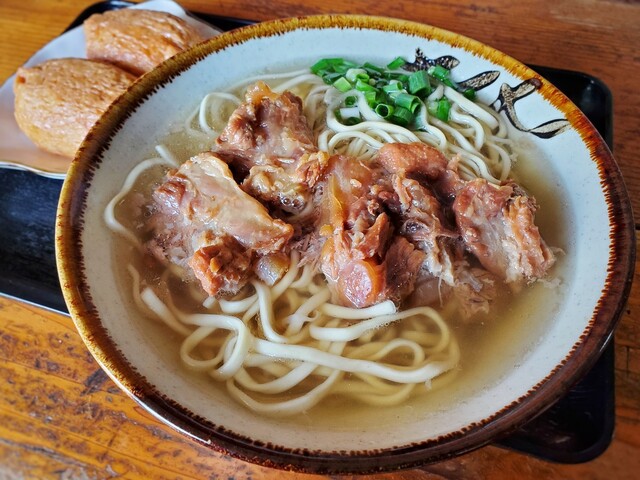 Conclusion
In this article, we have explained about "local specialties and cuisine in various regions of Japan.
Once you have tasted these specialties, you will surely find them unforgettably delicious. (Although there are some likes and dislikes).
When you visit Japan, why don't you enjoy the delicious specialties of each region?