Martial arts are a popular sport in many countries around the world.
Boxing is a very major martial art, and some top UFC and Bellator fighters earn billions of yen.
And such a martial art has excited many people in Japan as well.
There are top-notch athletes in boxing, and there are also very strong athletes in kickboxing and mixed martial arts.
In this article, I would like to explain about such "famous athletes of Japanese martial arts.
Famous Japanese Martial Arts Athletes
First, let us list some famous Japanese martial arts fighters.
Perhaps you may recognize some of them.
Naoya Inoue (Boxing) 井上尚弥(ボクシング)
Naoya Inoue is the greatest fighter in the history of Japanese martial arts.
He is 29 years old and was born on April 10, 1993.
He is the unified world bantamweight champion of the WBA, WBC, and IBF, and a four-team unification fight with WBO champion Butler is likely to take place within the year.
He is described as "the strongest in the history of Japanese boxing" and is truly a dominant force.
Since turning pro, he has won 23 of his 23 fights, 20 of them by KO.
In the bantamweight division (52-53 kg), the fifth lightest of the 17 weight classes, his KO rate of 87% is an astounding figure.
He was ranked No. 1 in the Pound for Pound (PFP) rating by boxing magazine "The Ring," and as of August 31, 2022, he is ranked No. 2.
This PFP is "the strongest ranking assuming no weight difference between all fighters," meaning that it is the strongest class including all weight classes with numerous champions all over the world.
His boxing style is orthodox, but all his abilities are of a different dimension, and he hardly gets punched with his speed and technique.
He is such an excellent defender, but he is also a pinpoint attacker and has the power to take down opponents even when they are in his guard.
We will see more of Inoue's strength as he will remain active until he is 35 years old.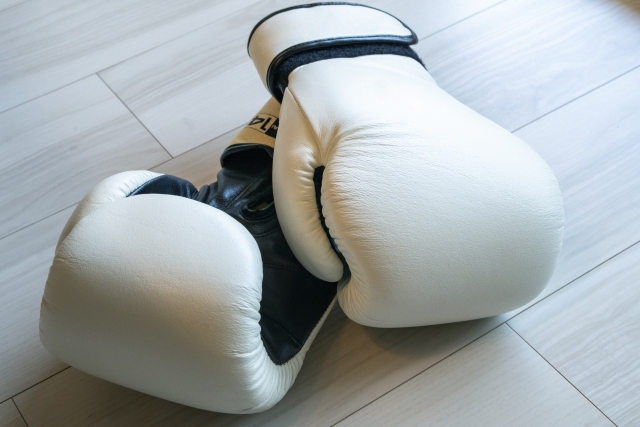 Tenshin Nasukawa (kickboxing to boxing) 那須川天心(キックボクシング→ボクシング)
The second fighter is Tenshin Nasukawa.
He is 24 years old and was born on August 18, 1998.
He was a member of the Japanese martial arts organization RISE, but recently retired and switched to boxing.
Known as a "prodigy" in Japan, he was undefeated in kickboxing, winning all 42 of his fights, and undefeated in mixed martial arts, winning all four of his fights, before switching to boxing.
On June 19, 2022, he fought across organization boundaries against the best fighter of another organization "K-1," Takeson, and won a three-round decision, including a first-round knockdown.
This fight, which riveted Japanese martial arts fans, is recognized as one of the five most legendary fights in the history of Japanese martial arts.
His overwhelming speed is his weapon of choice, and his technique is very high, but it remains to be seen how far he can rise as he fights in boxing in the future.
He also has his own YouTube channel where he publishes various interesting videos as well as martial arts videos.
As of August 31, 2022, the channel has 965,000 subscribers.
Mirai Asakura (Mixed Martial Artist) 朝倉未来(総合格闘家)
The third is Mirai Asakura, a mixed martial artist.
She is 30 years old and was born on July 15, 1992.
He is a member of the Japanese martial arts organization RIZIN and is one of the top featherweight fighters.
Since his debut in RIZIN, he has won 7 straight fights and is nicknamed "Street Legend" because of his delinquent background.
He has since lost to two strong opponents, one of whom he will get revenge on New Year's Eve 2021, and his goal is not only to become champion but also to get revenge on his other opponent, Krebel.
Mirai Asakura is popular as a mixed martial artist, but she is also overwhelmingly popular as a You Tuber.
Her channel has 2.71 million subscribers (as of August 31, 2022), which is by far the most registered.
On September 25, he is scheduled to have an exhibition match against the legendary boxer "Mayweather" at the Saitama Super Arena.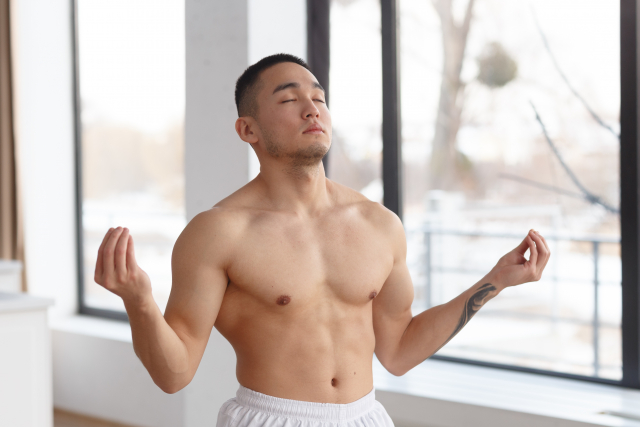 Umi Asakura (Mixed Martial Artist) 朝倉海選手(総合格闘家)
The fourth fighter is a mixed martial artist, Umi Asakura.
He is 28 years old and was born on October 1, 1993.
As you can imagine from his name, he is the younger brother of the aforementioned Mirai Asakura.
He is the 3rd RIZIN bantamweight champion and has an overwhelming sense of martial arts.
He continued to fight despite breaking his fist in the RIZIN Bantamweight Japanese Grand Prix Final on December 31, 2021, but unfortunately was unable to become the champion.
He is currently undergoing surgery due to repeated fist injuries and is training to return to the ring.
With 1.18 million channel subscribers, he has the second highest number of subscribers among Japanese martial artists.
Conclusion
In this article, we have explained about "famous Japanese martial arts fighters.
The four fighters introduced here are popular fighters who are frequently featured on Yahoo!
If you are a tourist or a short-term visitor to Japan, why not take a peek at their fights, which may be held there, if you are interested?
Also, all but Inoue are also active as youtubers, so be sure to check them out.
Make your life a wonderful journey with HH Japanese tutors
Want to learn more about Japanese culture and useful Japanese phrases? Learn more efficiently and have more fun with HH's Japanese tutors. Try our free e-learning course today!
HH JapaNeeds
Your tutor. Your time. Your location.
https://hh-japaneeds.com/