Japanese words like "sushi," "tempura," "kimono," and "ramen" are well known throughout the world.
However, Japan's world-famous "manga" is one such world-famous Japanese language.
Japanese manga is so popular worldwide that cosplayers from around the world dress up as popular Japanese manga and anime characters.
Popular manga have been produced one after another in Japan, and as of 2022, there are a number of very popular manga in serialization.
In this article, we would like to explain such "manga that will be popular in Japan in 2022.
Popular Manga Serialized in Japan
Here is a list of popular manga serialized in Japan as of August 2022.
If there is a manga you do not know, why not read it?
ONE PIECE ワンピース
ONE PIECE" is the best-selling manga in Japan and has been serialized in "Weekly Shonen Jump" since 1997.
It is a story about the adventures of the main character, Monkey D. Luffy, who dreams of becoming the Pirate King.
In this story, many "devil fruit" eaters appear and fight using various special abilities.
The main character, Luffy, also eats "rubber gum fruit" to become a rubber person and uses its characteristics to fight powerful enemies.
Through training, he also acquires a special ability called "high energy," which allows him to fight even non-powerful fighters who have not eaten the devil's fruit.
Luffy's goal is to become the Pirate King, but to do so, he must find the "One Piece" (the greatest treasure in Japan).
He travels the seas with friends such as Zoro, who aspires to become the world's greatest swordsman; Sanji, who dreams of an all-blue sea (a sea where four seas become one and all the world's fish live); and Nami, who dreams of creating a map of the world as she sees it with her own eyes.
As of 2022, the number of copies in circulation has already exceeded 100 volumes, and the story is entering its final chapter.
It has sold more than 400 million copies in Japan and more than 500 million copies including overseas.
This is the highest circulation in the long history of Japanese manga.
Animation films are also released approximately every two years, and there are five films with box-office revenues exceeding 4 billion yen.
In particular, "ONE PIECE FILM RED," released this summer, has been an explosive hit, drawing 5.05 million viewers and earning approximately 7 billion yen at the box office in its 10-day run.
The story is entering its final chapter and is likely to be completed in a few more years.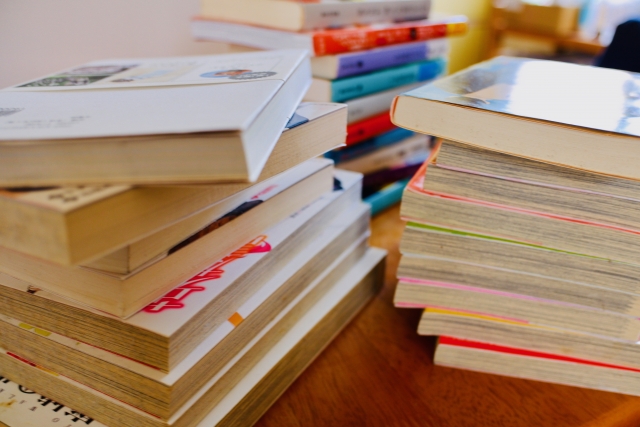 SPY×FAMILY スパイファミリー
SPY×FAMILY" is a very popular manga serialized in Shonen Jump+ since March 2019.
The main character is a brilliant spy "Twilight" who tries to carry out a mission under the name of Lloyd Forger, but in the course of his mission, he is faced with the need to create a fake family.
So, he succeeds in adopting Anya, a young girl from an orphanage, and a woman named Yol Briar, whom he met by chance, to play the role of her mother.
However, Anya actually has a special ability to read people's minds, and Yol Briyer is also an assassin.
Using the aliases Anya Folger and Yol Folger, a false family begins.
The story of these three people, each with their own secrets, but gradually bonding like a real family, is well-crafted and very engaging.
Each of the characters is also very engaging.
Lloyd Forger is basically a cool character, but his gap of being pushed around by Anya is very popular, and Yol Forger is beautiful and kind, but an assassin.
And the most attractive character is Anya Forger.
She looks very cute and many readers will fall in love with her cuteness.
Her innocent and natural personality also adds to her cuteness.
In Japan, when the anime began airing in April 2022, it quickly became popular and is currently the No. 1 most popular manga and anime.
The story will continue and due to its popularity, an animated movie is scheduled to be released in the near future.
Jujutsu Kaisen (呪術廻戦)
Jujutsu Kaisen(呪術廻戦) is a manga about a battle to exorcise spirits born from negative human emotions through witchcraft.
It has been serialized in Weekly Shonen Jump since 2018 and is a very popular work with 70 million copies of the book burned in 20 volumes.
It is characterized by a very large core fan base, although the age range of its readers is narrower than that of the hit " Demon slayer 鬼滅の刃(Kimetsu no Yaiba)" but it has a very large core fan base.
In particular, Gojo Satoru 五条悟, the strongest man among all characters, has become the overwhelmingly popular number one character.
He is also very popular among cosplayers, and you can always see Satoru Gojo 五条悟 cosplayers at cosplay events.
Like "SPY×FAMILY," the manga " Jujutsu Kaisen(呪術廻戦)" quickly gained popularity once the anime started airing.
When the anime aired from October 3, 2020 to March 27, 2021, it quickly became one of the most popular manga and anime in Japan.
A second season of the anime is scheduled to air in 2023.
In addition, the animated film "Veterinary Sea Battle 0 the Movie," released on December 24, 2021, became a blockbuster hit with a final box-office revenue of 13.7 billion yen.
It is said that the storyline will likely end the series in another one or two years.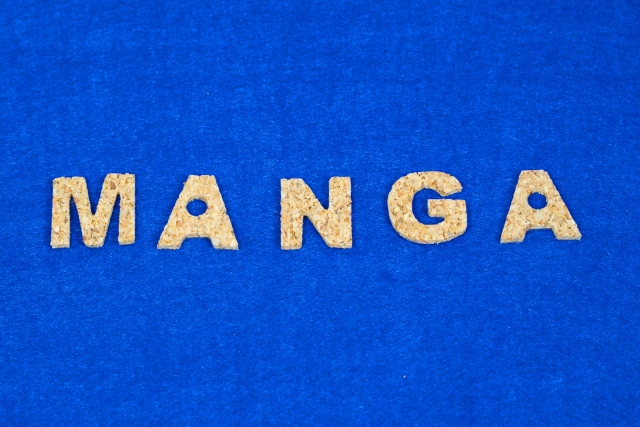 Conclusion
In this issue, we have explained "Manga that will be popular in Japan in 2022.
There are many popular manga such as "ONE PIECE," "SPY x FAMILY," "Jujutsu Kaisen(呪術廻戦)," and so on.
If you are interested, why not read them?
Make your life a wonderful journey with HH Japanese tutors
Want to learn more about Japanese culture and useful Japanese phrases? Learn more efficiently and have more fun with HH's Japanese tutors. Try our free e-learning course today!
HH JapaNeeds
Your tutor. Your time. Your location.
https://hh-japaneeds.com/