Foreigners who come to Japan still have a strong image of "TOKYO" and "FUJIYAMA," and many people say, "If I go to Japan, I want to go to Tokyo" or "I want to climb Mt.
However, there are many other sightseeing spots in Japan, and there are also many spots that are "commonplace for Japanese people but interesting for foreigners.
The new coronavirus has also calmed down, and the restrictions on entry into Japan have begun to be eased.
In this article, we would like to explain such "tourist spots you should visit when you come to Japan.
Tourist Spots You Should Visit in Japan
Japan is a safe country and the people are friendly, so you can enjoy sightseeing to your heart's content when you visit Japan.
Many Japanese people do not speak English, the universal language, so it may be a good idea to learn some Japanese beforehand.
Let us now list some specific "must-see sights when you come to Japan.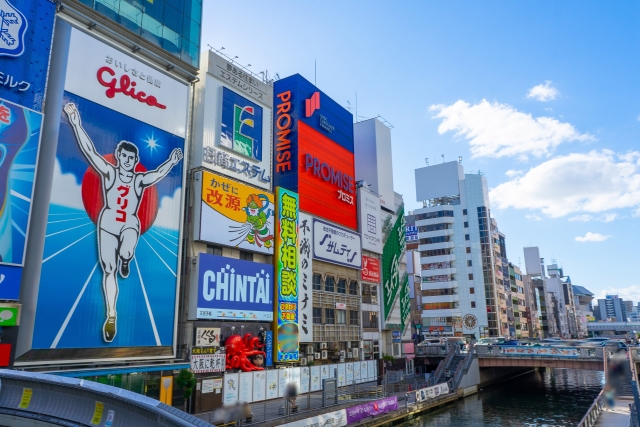 Osaka
Osaka is a very famous city, second only to Tokyo. Osaka is the third most populated city in Japan after Tokyo and Kanagawa, and has a longstanding relationship of mutual respect and rivalry with Tokyo.
Osaka is home to some of the most popular tourist attractions. If you have already been to Tokyo several times, you should definitely visit Osaka.
In particular, "Universal Studios Japan" should be the centerpiece of your visit, and "Osaka Castle" and "Dotonbori," with its gourmet food and entertainment facilities, are definitely enjoyable tourist attractions.
Other recommended sightseeing spots include "Tsutenkaku," Osaka's observation tower, and "Kaiyukan," one of the world's largest aquariums where whale sharks can be seen. Osaka is also famous for its many attractive local specialties.
In particular, "Takoyaki" is a must when visiting Osaka, and "Gyoza", "Okonomiyaki", "Pork buns", "Ika-yaki", and "Kitsune Udon" are also excellent.
Kyoto and Nara
Today's Japan has fewer old private homes than in the past, and more and more high-rise buildings and condominiums are being built. However, Kyoto and Nara are home to many good old Japanese temples and shrines where you can feel the atmosphere of the ancient capital.
In particular, the famous Kinkakuji Temple, Ginkakuji Temple, Todaiji Temple, Kiyomizu Temple, Fushimi Inari Taisha Shrine, and Byodoin Temple are must-visit spots.
There are also many local specialties such as "Kuzumochi (kuzu rice cake)," "Miwa Somen (somen noodles)," "Kamameshi (rice cooked in a pot)," "Ayu (sweetfish)," "Dango (sweet dumpling)," "Warabimochi (rice cake)," "Narazuke (pickled vegetables)," and "Kakinoha Sushi.
Incidentally, many Japanese visited Kyoto and Nara on school excursions when they were in junior high or high school.
Itsukushima Shrine on Miyajima
Miyajima, one of the three most scenic spots in Japan, is famous for its red Otorii (Grand Gate) towering over the sea. The graceful structure, with a history dating back 1,400 years, is illuminated when the sun goes down.
You can see the illuminated scenery from a boat, so be sure to take a ride when you visit. Around Itsukushima Shrine on Miyajima, there are many places where you can enjoy gourmet food.
Especially famous are "anagome-meshi" (conger eel rice) and "oysters. Momiji manju, a souvenir, is also sweet and delicious.
The three most scenic spots in Japan other than Miyajima are "Matsushima" and "Amanohashidate.
The scenery here is also very beautiful and highly recommended.
Kamakura
Kamakura is another tourist spot that attracts many foreign visitors. As an ancient capital, there are many Japanese-style buildings that foreigners like, and it also has the advantage of being easily accessible from the Kanto region.
There are many sightseeing spots in Kamakura, including the impressive "Great Buddha of Kamakura," "Tsurugaoka Hachimangu Shrine," "Hase Temple," and the bamboo grove at Hokokuji Temple.
There are also many fashionable cafes, and "shirasu", Japanese sweets, and crepes are also famous.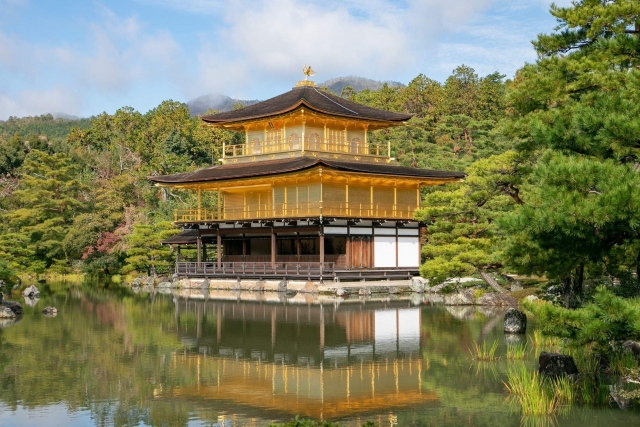 Japanese Anime Pilgrimage Spots
One of the cultures that Japan boasts to the world is anime. The works of Japanese animation, also known as "Japanimation," are highly acclaimed and have a large number of fans outside of Japan.
If you are a fan of Japanimation, it is recommended that you visit the "sacred places" where the anime took place when you visit Japan.
For example, "Kimi no na wa. is one of the stages of "Kimi no na wa." For example, Shirakawa-go, Hida City, and Takayama City in the Hida region of Gifu Prefecture are famous as pilgrimage spots.
Kamakura, the setting of "Slam Dunk," is also a popular destination for pilgrims from abroad.
The railroad crossing in front of Kamakura High School is a particularly famous spot since it appears in the opening of the anime.
And the holy land of "Lucky Star" is Kuki City in Saitama Prefecture. Washinomiya Shrine, which served as a model, has become quite popular.
Conclusion
In this article, we have explained the "must-see sights you should visit when you come to Japan.
Tokyo is the central city of Japan, so it is a city that you should definitely visit when you come to Japan.
However, there are many other attractive tourist spots besides Tokyo, as mentioned in this article, so why not visit those places as well?
Make your life a wonderful journey with HH Japanese tutors
Want to learn more about Japanese culture and useful Japanese phrases? Learn more efficiently and have more fun with HH's Japanese tutors. Try our free e-learning course today!
HH JapaNeeds
Your tutor. Your time. Your location.
https://hh-japaneeds.com/